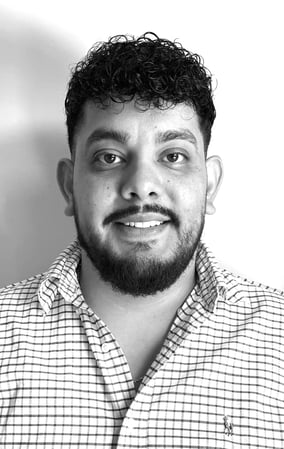 Surface Tech is pleased to announce the addition of Benjamin Arras to its team as the Texas Technical Director. In this role, Arras will work closely with KLP Construction Supply to provide Surface Tech's innovative ARCA products and state-of-the-art DFNDR dosing system to the asphalt industry in Texas.
KLP Construction Supply is a leading distributor of construction and industrial materials in Texas and has partnered with Surface Tech to offer an extensive range of ARCA solutions to help the asphalt industry achieve longer-lasting pavements. The collaboration between KLP and Surface Tech ensures that the wax-bound aramid fibers are accurately dosed into any asphalt mix, guaranteeing the best possible quality and durability.
One of the key factors that sets Surface Tech's ARCA products apart is their adherence to strict ASTM standards. These standards ensure that the products meet rigorous quality requirements and are formulated to deliver consistent, measurable results. Paired with the DFNDR dosing system it ensures the 2.1oz of Aramid fiber dose is in every ton mix supported by daily reporting.
In addition to adhering to ASTM standards, Surface Tech is also committed to environmental sustainability. The company has earned an Environmental Product Declaration (EPD) certification for its ARCA products. This certification confirms that the products meet strict environmental standards and have a minimal carbon footprint.
"Working alongside our partner KLP, I will work to build business relationships with industry, government, and commercial pavement owners. My prior laboratory experience facilitates testing and data analysis, which will assist the Texas engineering community as they strive to harness Surface Tech's low carbon aramid mix modifier," Arras said.
Along the path to earning his PhD, Arras spent four years researching the aging effects of asphalt through a study funded by TXDOT. Prior to his research experience in asphalt, Arras worked on several concrete research projects through the Center for Transportation Infrastructure Systems.
Arras holds a Doctoral in Civil Engineering, a Master of Science in Civil Engineering, and a Bachelor of Science in Civil Engineering from the University of Texas at El Paso. He is fluent in both Spanish and English.
With his in-depth understanding of the properties of both asphalt and concrete, Arras brings a unique perspective on pavement design, and his knowledge and research experience will be of great benefit to both public and private pavement designers in Texas.