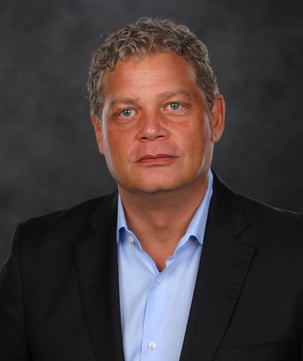 FOR IMMEDIATE RELEASE:
Surface Tech announced today that Brian Fennell has joined the company as Business Development Director for the United States Southeast Region, a newly created position that will bring an increased level of attention and service to the region. With over 30 years of experience in the asphalt and pavement preservation industries, Fennell is a highly respected products specialist with a proven track record of success.
Fennell's expertise in hot mix asphalt and asphalt emulsions, and his experience developing and launching go-to-market strategies with a diverse range of processes and products, will be instrumental in helping customers in the region understand the benefits of the company's aramid fiber reinforced asphalt products. He has co-authored and received two patents in the pavement preservation industry and has served on multiple regional and national industry association boards, including the National Asphalt Pavement Association.
Fennell also co-founded iEmulsions Corporation, which was designed to disrupt how asphalt rejuvenator chemistries are designed, applied, evaluated, and field-adjusted to extend the service life of an asphalt road network. He is passionate about introducing products and technologies that consider Life Cycle Analysis for the benefit of contractors and agencies, while supporting the asphalt industry's shift to mandated compliance with Environmental Product Declarations.
As a leading provider of innovative asphalt solutions, and the appointment of Fennell demonstrates Surface Tech's increased commitment to extending the life of asphalt pavements in the large Southeast region. The company's ARCA products — Aramid Reinforced Composite Asphalt — have proven to be a game-changer for producers and government DOT agencies alike, providing significant performance and increased durability for pavement surfaces. Surface Tech's EPD certifications and adherence to ASTM standards for accurate, continuous aramid fiber dosing make it easy for producers to adopt ARCA into all asphalt mixes.
"At Surface Tech, we are confident that Brian's expertise and enthusiasm will be a valuable asset in helping pavement designers and producers in the Southeast region utilize asphalt mixes that achieve greater sustainability and increased lifespans," said Steve Santa Cruz, Surface Tech President.
For more information on Surface Tech and our aramid fiber products, visit www.surfacetech.com.
Contact: Surface Tech Phone: +1-619-880-0265 Email: info@surfacetech.com