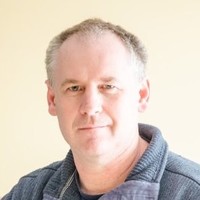 Surface Tech, a global leader in asphalt and concrete additive solutions, is pleased to announce the hiring of David Hughes as Sales Director for Canada. David will manage the sales, marketing and service strategies of Surface Tech in that country.
David brings more than 25 years of experience in construction sales and management across Canada, including 18 years in ready-mix sales and operations.
Experienced in working with a diverse customer base, David looks forward to bringing innovative solutions to general contractors, road builders, owners, engineers and other industry professionals.
David has distinguished himself within the industry by achieving customer satisfaction before, during and after product delivery. His approach to customer service and fulfilling expectations fits perfectly with the business philosophy of Surface Tech. We understand the evolution of construction projects and strive to develop holistic solutions to address the acute needs of our customers, and we welcome the excellent caliber of individuals like David to our team.