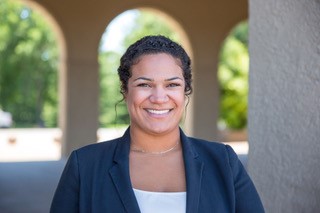 Elesia Lang joins Surface Tech as a technical sales representative serving Missouri and its adjoining states, representing the full line of Surface Tech's innovative products. She brings an education and background in airports and ports, and looks forward to initially connecting with people in the airport and port development and construction industries.
Elesia discovered ACE XP Polymer Fiber™ through extensive research while working with the Columbus Municipal Airport in Indiana. She convinced airport engineers to put the product to a test. The in-depth research she conducted on ACE XP led her to seek a career change with Surface Tech, and we welcome her as our newest Technical Sales Representative.
Elesia earned an Associate Degree in Automotive Technology and holds a B.S in Aviation Management from Southern Illinois University. With her background experience in aviation management and airport development, combined with the research she conducted, Elesia can offer airport industry officials an opportunity to learn how Surface Tech products perform in runways, roads and other paving projects.
For information on Surface Tech's products, particularly in airports and port applications, contact us.