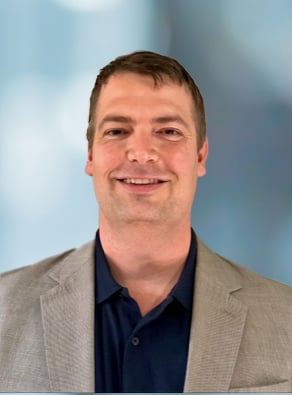 Surface Tech announced today the addition of a seasoned asphalt paving professional to its team to serve the Arizona and Las Vegas areas. Travis Elliott brings 20 years of experience in the petroleum, chemical and road construction industries. His background includes more than a decade learning the operational aspects of refineries and terminals where he gained an in-depth knowledge of the variety of oils and additives used by the asphalt industry.
Over the past eight years, Elliott has concentrated on road construction and developed a passion for pavement preservation. As a sales manager for Ultrapave Corporation and Valero Asphalt Company, he worked with agencies, associations, and asphalt paving companies to help them design asphalt mixes that would mitigate common problems found within the industry.
His passion for pavement preservation makes Elliott an excellent fit for Surface Tech, a company dedicated to providing innovative, proven solutions for the construction industry. He is a results-driven professional who can bring logistical experience and a proven ability to analyze data and make common sense operational decisions to help our clients achieve asphalt mixes designed to prevent cracks and ruts and last longer.
For information on the wide range of asphalt paving solutions offered by Surface Tech in the Arizona and Las Vegas area, contact Travis Elliott.