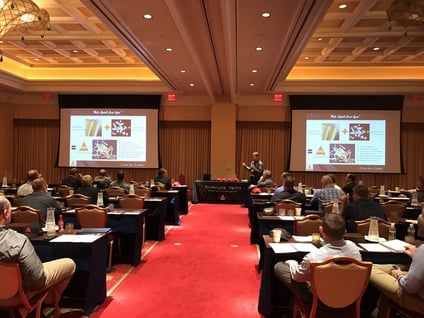 Representatives from across North America recently gathered in Las Vegas to engage in the first annual National Distribution Partners Meeting. The session, hosted by Surface Tech and BreakThrough Technologies, provided insights on the current asphalt market, the unique values that ACE Fiber brings to the customer, 2016 testing results and plans for 2017, special dosing protocols, and Surface Tech's goals for 2017 and beyond.
Guest speakers, industry specialists and members of the academic community joined the sessions to provide insight on the testing, current market and meeting customer's needs.
"The informational format of the session was a success," said Steve Santa Cruz, President, Surface Tech. "Sharing timely go-to market topics supplied the team with valuable sales tools for 2017."

More about ACE Fiber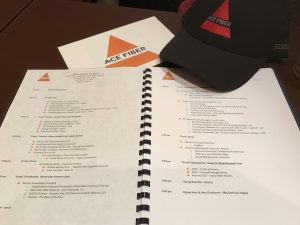 ACE Fiber is formulated to address common performance issues in asphalt. ACE is made of aramid fibers and binded with Sasobit wax to add life and address the two major distresses affecting asphalt performance- cracking and rutting. When mixed with asphalt, ACE disperses over 19 million Aramid fibers throughout the mix thereby increasing asphalt's resistance to cracking, fatigue and rutting.
And best of all, no specialty contractors are needed for installation. Contractors handle ACE Fiber reinforced asphalt the same way they handle standard asphalt. This underscores Ace's technology in being easy to adopt. More at //surface-tech.com/asphalt-ace-fiber/