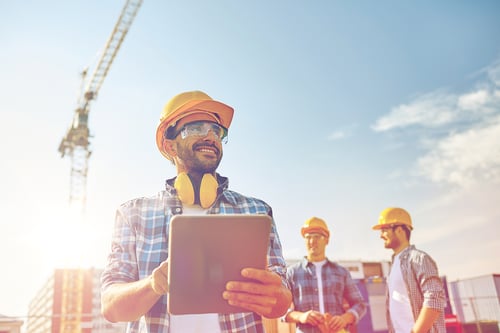 Game-Changing. Innovative. Disruptive. These are a few of the common reactions describing ASMBL. ASMBL, a brand new concept for the concrete industry, bridges the gap between concrete contractors and engineers/designers by providing e-content to use for specifications for concrete mix designs offering unique performance characteristics and allow for the interface of contractor 3D software. BIM (Building Information Modeling) would be an example of where this e-content can reside and integrate.
Up until the Surface Tech platform, the concrete elements for a tool like BIM have been very basic. ASMBL allows users access to a database of concrete products, letting them understand a concrete's performance characteristics, how to manipulate the product and how it will influence design. Users can also more accurately estimate cost of materials and labor.
"ASMBL is a win-win solution for both concrete contractors and the design community," said Bryan Goerger, Vice President/GM of Surface Tech, Concrete Division. "Through ASMBL, concrete contractors are able to provide specs on a variety of products and the customer can then easily implement the product choice through their own software. It makes for a seamless transition that offers a customized approach."
ASMBL offers many solutions including:
Concrete design families which bridge structural designs and construction documents
Concrete models which simplify and complement Takeoff, Layout and Asbuilting activities
Value-engineered design families which leverage the benefits of high performance concretes
Establishes a common platform for quantity take-offs, specifications and assumptions
Simplifies bidding and estimating process
Unmatched product and service offerings
Access to state-of-the-art e-content library of concrete product information, service offerings and best practices
Integrates with existing production & back-office software
Take a test drive of ASMBL today and see for yourself the innovative platform that is changing the concrete industry. Contact us for a demo.