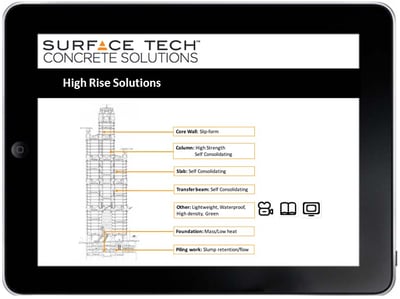 The revolutionary new Surface Tech E-platform integrates innovative technology into the concrete industry, providing interconnectivity as well as practical solutions for concrete manufacturers and contractors. The program's TRKR™ (e-commerce), CMPLYNC™ (mobile application) and ASMBL™ (e-content) modules enable optimization of projects. This article focuses on ASMBL.

ASMBL is an e-module tailored to the industry that simplifies and enhances the bidding process for concrete contractors and estimators while providing engineers, designers and owners e-content to use for specifications to benefit from by selecting concretes that offer distinctive performance characteristics. BIM (Building Information Modeling) would be an example of where this e-content can reside and integrate.
Up until the Surface Tech platform, the concrete elements for a tool like BIM have been very basic. ASMBL allows users access to a database of concrete products, letting them understand a concrete's performance characteristics, how to manipulate the product and how it will influence design. Users can also more accurately estimate cost of materials and labor.
Sample Case: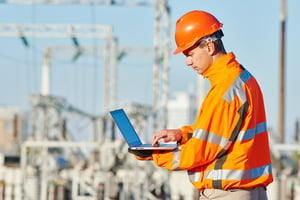 Typically, a foundation wall or above grade concrete wall is reinforced with steel. In the Surface Tech e-platform the contractor specifies an ultra high-performance concrete product in the ASMBL module and realizes that using the product would reduce the need for steel as well as the manpower that would be required to build it. ASMBL interacts with the TRKR module and the contractor can now order the selected concrete product online. And with CMPLYNC, can tack, document and memorialize the install.
Contact Us for more details on the entire platform and its modules.