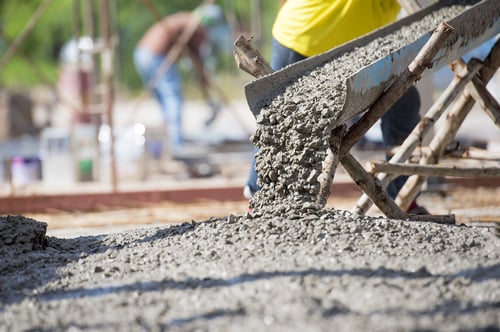 Concrete producers often rely on ASTM C 618 Class F fly ash, derived from burning coal in power plants, as a partial substitute for Portland cement. Yet despite loosening regulations, the coal industry continues to suffer from America's dwindling appetite for coal, and the unintended consequence is a shortage of coal combustion residue and fly ash. Many concrete producers now report having to use straight cement mixes, which increases cost.
Globally, significant sources of Class C fly ash exist, but the lower quality makes this product difficult to activate, and transportation adds to the cost. Class C fly ash is not as effective in mitigating chemical attack as Class F fly ash. However, there is one sure way to beat the shortage of high-quality fly ash: Switch to Juno.
Juno XP is an advanced mineral admixture developed by Surface Tech that can replace fly ash as a partial substitute for traditional cement. It can be used in standard concretes, as well as in specialty applications without sacrificing performance.
The core technology found in Surface Tech's Juno XP is a revolutionary building material using cutting-edge advancements in mineralogy combined with a graduated fiber matrix to reduce material cost. In fact, concretes that incorporate Juno as a binder often have higher performance characteristics than traditional concretes.
For more information on how Juno XP can lower cost and improve performance in projects like soil stabilization, controlled density fill (CDF) and rip-rap, visit http://surface-tech.com/portfolio/juno/. To find out how you can achieve savings of up to 30 percent on your next project, contact us today.