E-tools from Surface Tech benefit both Contractors and RMX/Logistics suppliers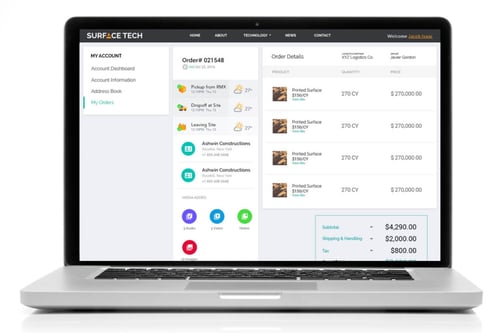 Take one look at the user-friendly interface, and you'll be sold on how e-tools from Surface Tech can make future ready-mix ordering and delivery so effortless.
For Contractors, TRKR and TRKR Mobile provide a direct link to RMX/Logistics suppliers, allowing you to shop mix designs and customize the perfect concrete for your specific project. You can then schedule, pay and track the order from truck start to placement completion. Press Done and relax.
When your order completes, you'll receive a comprehensive report on a daily or project-end basis that you can e-share with clients or subcontractors. Simply put, TRKR and TRKR Mobile take the guesswork out of ordering.
The software also works well if you're a ready-mix supplier, because you'll gain an invaluable logistics tool. It allows you to approve orders and schedule dispatches, including the assignment of drivers.
For your drivers, TRKR Mobile is a dream come true. It provides auto-capture of comprehensive weather conditions that may affect pick-up, delivery or completion of the load on a project-by-project basis. Drivers especially appreciate the auto-routing feature, and the Safety Check List at each point of delivery.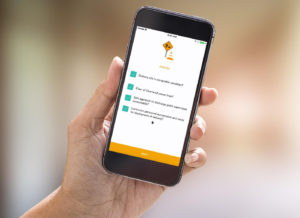 They also appreciate the media capture ability, which allows them to grab live or camera roll photos and video, then dictate notes to add to the images. A variety of forms and testing reports can also provide feedback. Best of all, the data captured relays back in real time and is shareable. And like the Contractor, you'll receive comprehensive progress reports on a daily or project-end basis.
"Contractors and RMX/Logistics now have an online and transparent means to track orders and save all pertinent data to a single project repository that is shareable and will integrate with any software capture system," said Steve Santa Cruz, Surface Tech president.
To learn more about the comprehensive capabilities of TRKR and TRKR Mobile, visit https://surface-tech.com/etools/trkr/