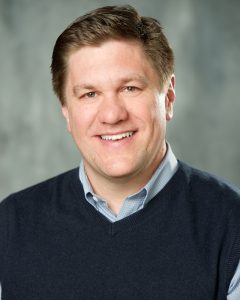 Surface Tech is pleased to announce the arrival of Bryan Goerger, Vice President/General Manager of the Concrete Division. Mr. Goerger comes to the company with an extensive background in the concrete industry with a focus on global products and innovation.

Mr. Goerger honed his technical expertise at some of the largest cement companies in the world including CEMEX USA, Holcim in Switzerland and then LafargeHolcim. Prior to these he held leadership positions within the construction industry.
At Surface Tech, Mr. Goerger is charged with leading the concrete division into a solutions-driven resource that will bring new technologies and services to the concrete industry.
"Bryan's expertise and interests meld perfectly with the innovation intent that runs through our organization. We are very excited to have him as an active member of our leadership team. With his guidance and assistance, we will fulfill our goal to go beyond a product offering to deliver and innovate business solutions that will be the hallmark of Surface Tech's approach," said company president Steve Santa Cruz.
To learn more about the goals and commitment of Surface Tech LLC visit www.surface-tech.com/about-m/.