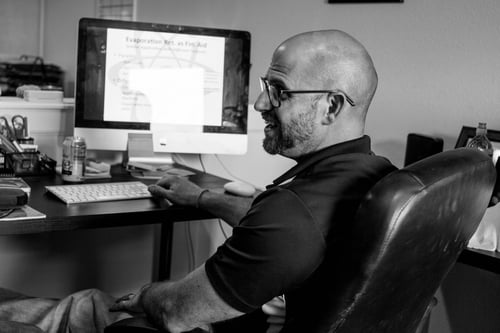 In a further indication of the company's commitment to producing high quality, well researched and tested products, Surface Tech announces the addition of Jon Belkowitz to its team as Chief Technology Officer (CTO).
Many in the industry know Jon from his work as Director of R&D at Intelligent Concrete, LLC. Intelligent Concrete specializes in concrete research, development and education with a focus on innovation. At Intelligent Concrete, Jon was instrumental in the testing and refining for commercialization of Surface Tech's revolutionary alternative binder for concrete, JUNO.
Prior to Intelligent Concrete, Jon served in the United States Air Force from 1996 to 2006, specializing in civil engineering. There he was exposed to a wide range of concrete types and applications. Many were dependent upon the engineering practices of different host nation forces, developing nations, and disaster repair initiatives.
Jon has also worked in private testing laboratories on structural engineering proposals and materials development projects, including the application of nanotechnology in concrete. He has consulted on projects in the United States, India, Turkey, Africa, Italy, and Germany. Jon has a PhD in Mechanical Engineering from Stevens Institute of Technology in Hoboken, New Jersey, with a specialty in Nanotechnology in Concrete.
Contact Jon at jon.belkowitz@surface-tech.com