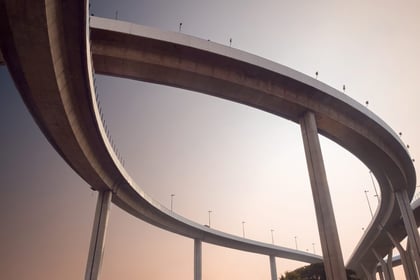 The results are in, and JUNO has proven it can increase strength and durability as well as decrease shrinkage in the laboratory tests that have been conducted to date. Surface Tech CTO Jon Belkowitz reports the product performs well in all areas that have been evaluated. He sees JUNO as an easily-adoptable means to improve most types of concrete mix designs. The evaluation of JUNO will continue as it completes ASTM C1709 certification.
"Overall improved performance characteristics are some of the value propositions Juno is creating", says Dr. Belkowitz, who also serves as the Director of Research and Development at Intelligent Concrete, a materials laboratory that specializes in concrete research, development and education with a focus on innovation.
It's the fine particle size, in particular, that plays an important role in the material properties of JUNO. The core technology found in JUNO employs a revolutionary building material that utilizes cutting-edge advancements in mineralogy, combined with a graduated matrix.
The result is an alternative supplementary cementitious material that can reduce the amount of traditional cement and fly ash needed in concrete, while increasing fresh and hardened properties, thus saving money on cement/fly ash in the concrete mix. And Juno reduces CO2 emissions resulting from cement usage.
Better yet, and in concert with the performance characteristic improvements, JUNO produces a concrete that maintains fresh properties and improves strength in the final product, which adds up to a longer life for the concrete.
"We've run a number of tests for different applications, and JUNO is proving to be a phenomenal product," says Dr. Belkowitz.