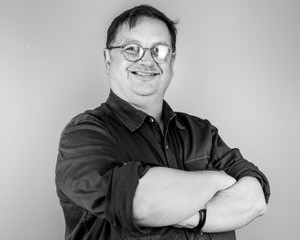 Kevin MacDonald, founder and president of Beton Consulting Engineers LLC, Mendota Heights, MN. The firm provides engineering design and production services to the Ready Mixed Concrete industry, among others. With his in-depth education and experience and extensive professional associations, he will provide invaluable insights and advice to further advance Surface Tech's innovative product offerings.
He holds a PhD in Engineering Materials and has 30 years of field and lab concrete experience, including 10 years as vice president of engineering and quality at a large urban ready-mix concrete plant.
Dr. MacDonald is a licensed professional engineer in Minnesota and Ontario, Canada, and was named a Fellow of ACI in 2003. As a member of ASTM Committees C01, Cement; C09, Concrete and Concrete Aggregates; and C15, Manufactured Masonry Units; the American Society of Civil Engineers (ASCE); and Professional Engineers Ontario.

He has published a number of papers dealing with the durability of concrete and practical aspects of the production of high-performance concrete using large quantities of recycled materials. He is a recipient of the ASCE Charles Pankow Award for Innovation for work on high-performance concretes with 98% reclaimed materials.
Dr.MacDonald's experience includes extensive condition survey and evaluation of existing structures, including sounding of hundreds of thousands of square feet of concrete flatwork. He has a great deal of experience in testing and inspection of concrete structures, having had responsible positions in AASHTO and CSA Certified testing labs for 20 years. Dr. MacDonald is also an ACI Certified Concrete Flatwork Technician and a Fellow of the American Concrete Institute. He currently serves as Chair of ACI 132 "Construction of Concrete Floors" and ACI 132 "Responsibility in Concrete Construction." He is also a member of ACI 318 Subcommittee A "Materials and Construction".
Dr. MacDonald has served on the board of directors for the American Concrete Institute (ACI), a member of the ACI technical activities committee, and is the present and past chair of many ACI committees including Responsibility in Concrete Construction and Construction of Concrete Floors. We are honored to have him as an esteemed advisor.