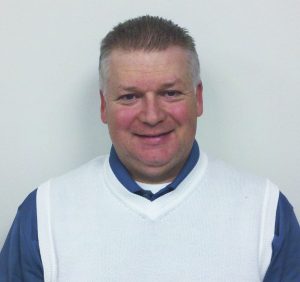 Surface Tech recently welcomed Joe Dennis as the Director of Asphalt Division, where he will be charged with leading the asphalt division's North American footprint with a focus on Surface Tech's cornerstone product, ACE Fiber.
Additionally, he will oversee its QC Program which includes Surface Tech's newly automated dosing system, the MicroDoser. With over 30 years of experience in civil engineering and construction, Joe brings a unique perspective on where the industry has been - and more importantly where it is going.
Asphalt has been evolving since its inception and the industry is more receptive to embrace new ideas that make it even better," said Steve Santa Cruz, President of Surface Tech. "Ninety percent of all roadways in the US are asphalt, but the industry knows that it needs a stronger, cost-effective and longer lasting asphalt so that funds can be utilized more."
Prior to Surface Tech, Joe worked with BreakThrough Technologies where he was involved in the research and development of ACE for over two years.
"I believe in ACE Fibers and am excited to continue to be involved with its development and introduction to the marketplace," said Dennis. "Joining Surface Tech was the perfect next step for me professionally and I am looking forward to the next chapter of ACE Fibers."
Surface Tech LLC was founded in 2013 and largely concentrated on the asphalt industry by way of its flagship product, ACE Fibers. For more information visit http://surface-tech.com/asphalt-ace-fiber/ or visit us at www.surface-tech.com.