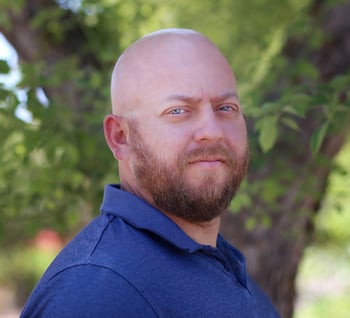 Patrick J Weaver is an extraordinary professional whose diverse background spans across military service, construction, and plant management. His wealth of experience and leadership acumen positions him as a true asset to the next stage of growth and adoption of our ARCA solutions. With a remarkable track record of success, Patrick is ready to make an indelible mark on our industry.
Before joining Surface Tech, Patrick excelled as the general manager at Solterra Materials Arizona, where his unwavering commitment to technological advancement led to the construction of state-of-the-art plants that set new industry standards. His visionary approach and meticulous attention to detail ensured that Solterra Materials remained at the forefront of innovation.
Patrick's remarkable journey also includes his role as the plant manager at Preferred Materials Inc in Melbourne, Florida. There, he consistently demonstrated his exceptional management skills and unwavering dedication to excellence.
In addition to his professional achievements, Patrick is a proud military veteran who served in the United States Marine Corps. His four years of service saw him deployed to the Helmand province of Southern Afghanistan during Operation Enduring Freedom (OEF) 07/09. Patrick played a pivotal role in Operation Strike of the Sword, the largest Marine offensive since the Battle of Fallujah in 2004. His service and leadership showcased his unwavering commitment to his country and the values he holds dear.
Furthermore, Patrick's passion for making a difference extends beyond his professional and military endeavors. As a State Advisor for Arizona on NAPA's Advisory Council West region, he actively contributes to the development and advancement of the industry.