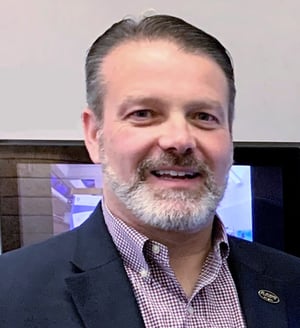 Phil is widely recognized within the asphalt industry through published research and as prominent speaker and trainer. His experience includes more than 28 years in the asphalt industry. Phil has been instrumental in assisting Surface Tech in mix designs, product testing and providing technological assistance to our customers.
His work on the Advisory Board will further the efficacy of Surface Tech's current and future product lines. Phil will be instrumental in shaping the culture as we lean forward into the 2021 and beyond.

Phil will also continue providing R&D support to Surface Tech as principal of Blankenship Asphalt Tech & Training PLLC (BATT).

"Along with Phil's extensive knowledge and experience, the BATT Lab will serve as a testing resource for Surface Tech, in much the same roles as Intelligent Concrete and Beton serve for our concrete products. Both companies have assisted Surface Tech in driving innovation in the past, and we are pleased to solidify these relationships as we strive for continued innovation in the future," said Steve Santa Cruz, President, Surface Tech.