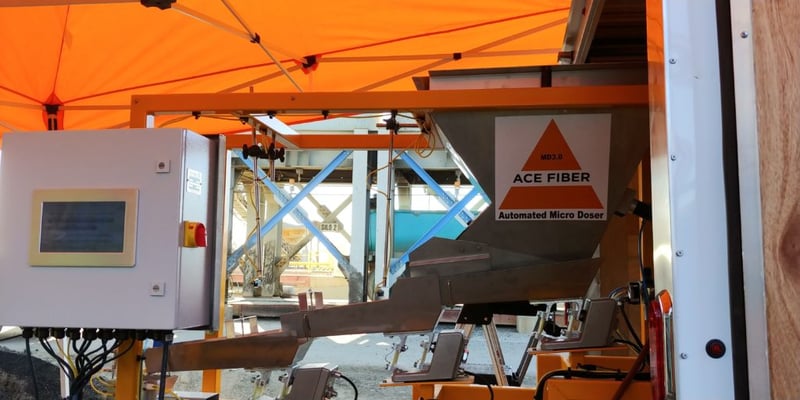 Now that asphalt producers have seen and used the new MD3.0 Automated Dosing Machine for ACE Fibers, the response has been overwhelmingly positive. In fact, many now want to integrate the MD3.0 into plant operations. We heard them, and we now offer the improved MD3.0+.
It's more rugged, with upgraded welded and wiring connections, capable of withstanding tough, everyday use. And we now offer both pilot house control integration and a super sack feeder option for producers that want to integrate the MD3.0+ permanently into their plant operations.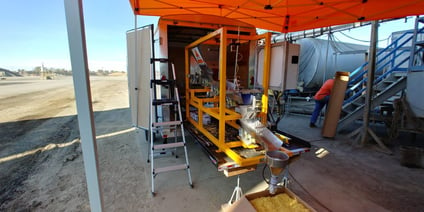 "From the comments we've received, it's clear that plant integration is a big deal to asphalt producers. Integrating the MD3.0+ with both pilot house controls and a super sack feeder makes the system more automated at the plant, similar to how producers are used to producing asphalt," says Joe Dennis, Vice President & Chief Technical Officer. "We have the technology to achieve the integration, for those who want it."
The new and improved MD3.0+ will also prove to be more rugged for all producers, whether at the plant or transported to the job site.
"We've answered customer requests to make the MD3 sturdier, ensuring a longer life and greater dependability," says Dennis. "The MD3.0+ is the new standard moving forward."
For more information, contact Joe Dennis.