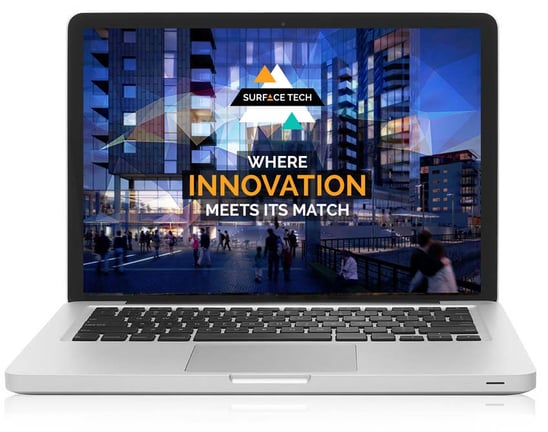 Surface Tech, the leading technology provider in the concrete and asphalt industries, is introducing a revolutionary software and application platform that supports concrete suppliers and contractors across the entire project cycle. The company will launch the platform at World of Concrete 2017 in Las Vegas, NV January 16-20, 2017.

The new Surface Tech concrete application, the only platform of its kind in the heavy materials industry, is designed to provide practical solutions that address the fundamental challenges experienced by concrete contractors and ready mix concrete suppliers today.
"We are excited to bring this ground-breaking digital platform to the concrete industry. The innovative application is expected to simplify processes and address problems that have been known to exist for decades," said Bryan Goerger, Surface Tech Vice President of the Concrete Division.
Three essential pillars support Surface Tech's platform:
TRKR – Practical e-business solution which eliminates many of the common jobsite and administrative challenges faced in the concrete industry today.
ASMBL – First-of-its kind BIM (Building Information Modeling) module for the concrete industry that simplifies the bidding process for concrete contractors and estimators while providing engineers, designers and owners the opportunity to benefit from concretes with unique performance characteristics.
COMPLNC – An active compliance management system mobile app which improves jobsite and transportation safety while reducing the risk of construction defect claims.
Surface Tech's platform is the only software specifically designed for the concrete industry. Built by experienced concrete contractors, commercial and residential builders, and ready mix suppliers, the platform unites the best practices in supplying and building with concrete. This deep understanding of the concrete industry gives TRKR, ASMBL and COMPLNC the ability to intelligently link the functionality of the pillars, providing the concrete industry the ability to leverage technology across the entire project cycle.
"For the first time, common industry problems can be identified and solved efficiently. When we began to study the ways that today's technology can be applied to how we work and do business, we realized the advantages that tech can bring to our industry," said Goerger.
Follow us on Twitter, LinkedIN or our new Facebok Page for updates from World of Concrete 2017 or contact us now at //surface-tech.com/contact-2016/