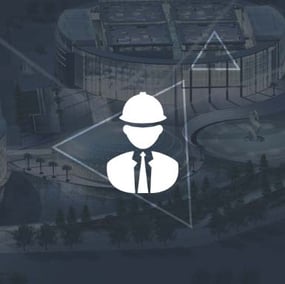 Surface Tech's new tech-platform offers a revolutionary digital solution to enhance the concrete industry processes for concrete manufacturers and contractors. The platform brings something new to a very old trade: e-connectivity.
"We've applied cutting-edge solutions to a very established industry to enhance cost efficiencies, improve results and simplify processes. By using our tech-tools, we're providing improvements inside the current supply channel," said Bryan Goerger, Surface Tech's Vice President/General Manager.

While there are tech-tools available to the industry, the Surface Tech platform integrates processes seamlessly, from design and estimating to back-end practices. The platform is supported by the TRKR™ (e-commerce), ASMBL™ (e-content) and COMPLYNC™ (mobile application: compliance/safety) components.
The integrated solutions offer an array of benefits including: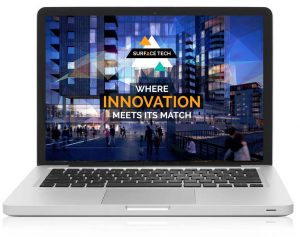 Value-engineering - High-performance versus standard concretes can be manipulated within a BIM model to better predict how a project will be impacted. This positively influences design, engineering and estimating. Interconnectivity enables more efficient communication at all stages, including delivery.
Integration – The platform syncs technology with existing practices. From estimating all the way to post-delivery, the platform integrates data for better planning, concrete formulation and predictability, product ordering and acquisition, delivery, job site performance, billing, payables—including both cash and credit—and compliance.
"These are exciting times for Surface Tech. We're building on our commitment to bringing innovation, improved performance and value to the asphalt and now concrete industries," said Steve Santa Cruz, Surface Tech President.
Stay tuned for upcoming articles about each of the three components of the Surface Tech software platform for the concrete industry. Follow us on Twitter, LinkedIN or our new Facebok Page.