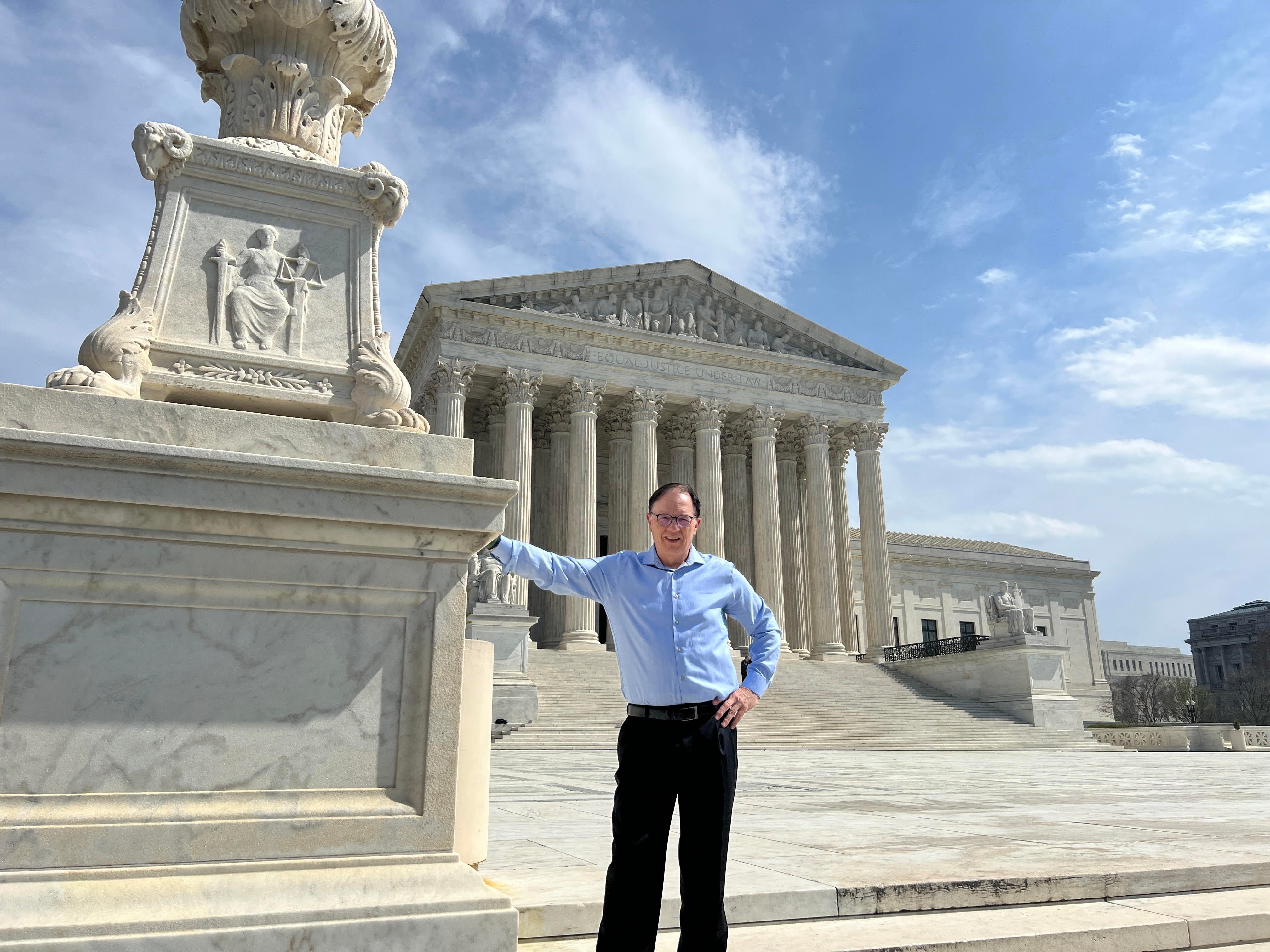 Surface Tech, a leading producer of low carbon asphalt reinforcement solutions, announces the launch of a new educational resource for the asphalt pavement industry focused on implementation of the Infrastructure Investment and Jobs Act (IIJA) and the Inflation Reduction Act (IRA). Both these bills were enacted during the 117th Congress and implementation by many Federal agencies are in full swing.
"There is a tremendous need to educate asphalt companies, state DOT's, and local agencies on the changing procurement rules intended to drive down carbon emissions during the entire life cycle of asphalt pavements," said Steve Santa Cruz, President of Surface Tech. "We intend to be that resource during these changing times."
Jay Hansen, Vice President of Government Affairs will be responsible for preparing the blog and serving as a resource for the asphalt pavement industry as multiple Federal and state agencies implement the legislative text of IIJA and IRA. Jay Hansen is a veteran of six surface transportation reauthorization bills (ISTEA, TEA-21, SAFETEA-LU, MAP-21, FAST Act, and IIJA) in Congress and with the National Asphalt Pavement Association.
"IIJA and the companion IRA bill establish a market differential for asphalt companies who produce low-carbon asphalt material and those who do not. Getting on the right side of the equation will be key for asphalt companies to be successful in the future," Jay Hansen said.
"Jay Hansen is keenly knowledgeable on these bills, he is deeply respected industry-wide for his advice and counsel, and he knows how Washington works," Steve Santa Cruz added. "This is a critical value added for our customers and the asphalt industry in general. Surface Tech wants to help asphalt companies become educated and more importantly, deploy solutions for a low carbon asphalt pavement network.
The first blog post, which can be found here, starts at the top with President Biden's Executive Order 14047 which outlines the Federal government's approach to using the power of the purse to lower carbon emissions in construction materials including asphalt. Future blog posts will focus on the Environmental Protection Agency's plan to label low-carbon asphalt materials and the Federal Highway Administration's efforts to require every contractor to have an Environmental Product Declaration (EPD).
Stakeholders in the asphalt pavement industry are free to reach out to Jay Hansen at jay.hansen@surface-tech.com with questions, comments, or assistance.