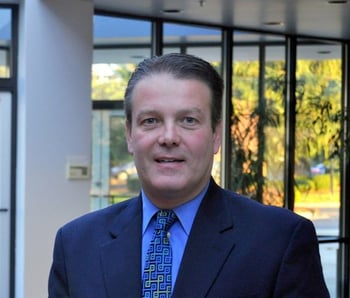 Phil Blankenship, principal of Blankenship Asphalt Tech & Training PLLC of KY, has signed an agreement with Surface Tech to provide top-level guidance, management and business development services for the company's Asphalt Research Division. The now, formal relationship, grew out of Phil's early involvement as a leading researcher on the company's ACE Fiber product.
"Phil conducted an extensive battery of tests on the product during his stint at the Asphalt Institute. As a result, he acquired an in-depth knowledge of ACE Fiber, and combined with his expertise in all things asphalt, we expect his stewardship will prove invaluable," said Steve Santa Cruz, President, Surface Tech.
Phil is widely recognized within the asphalt industry through published research and as prominent speaker and trainer. His experience includes a decade with Koch Industries, where he was a platform technology developer for the company's research into the effectiveness of high-polymer asphalt interlayers and polymer hot mix. In a subsequent decade, he was the Senior Research Engineer and mixture lab manager for the Asphalt Institute.
His work will closely align with Joe Dennis, Vice President and Chief Technology Officer, to forge collaborative relationships with DOT Departments, industry trade groups and leading academics within the asphalt industry. He will also provide technological assistance to Surface Tech distributors.