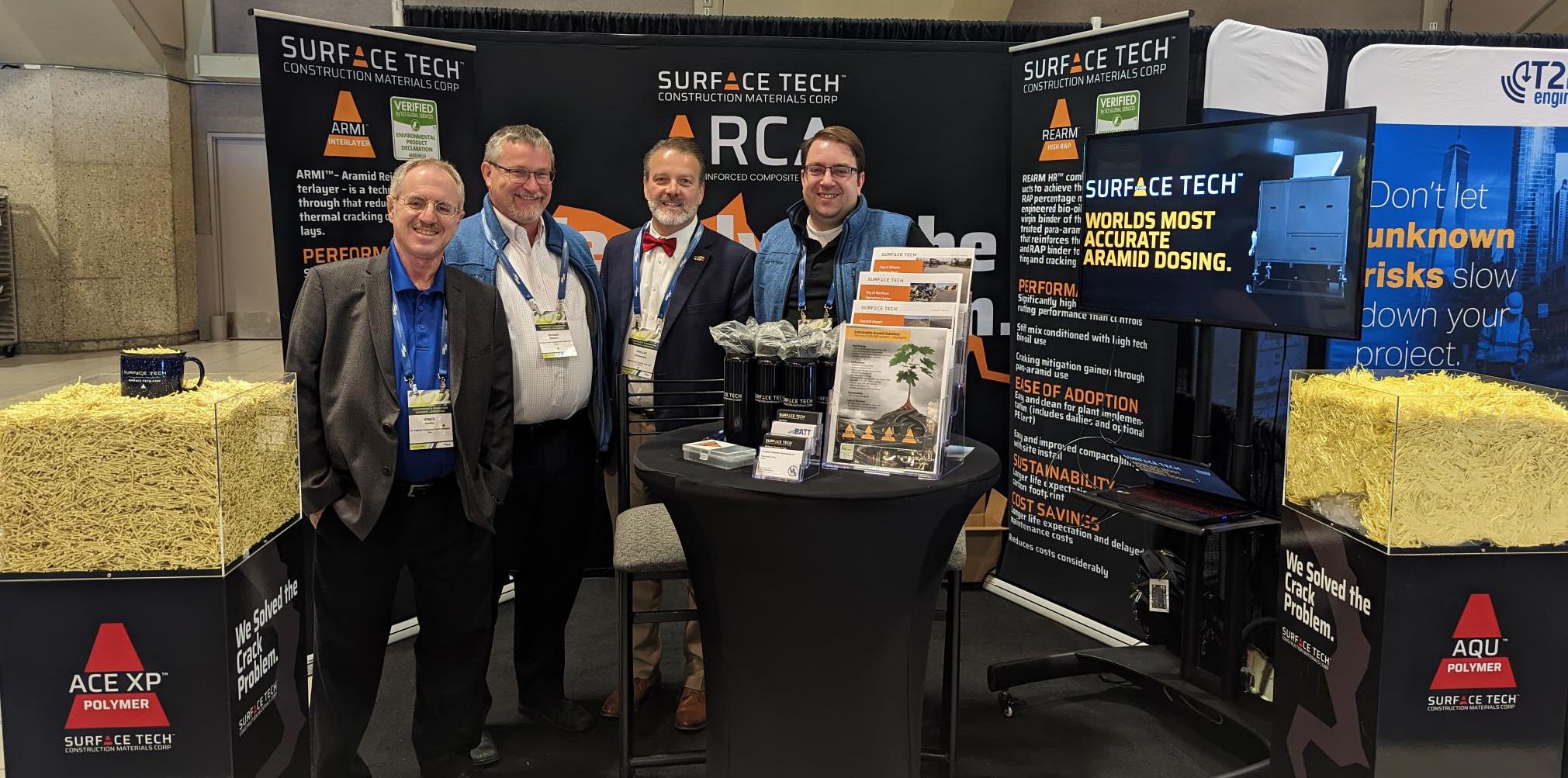 The Transportation Association of Canada emerged from the pandemic hiatus in a big way. Last week's convention likely hit an all-time-high attendance record, and our new booth and clear messaging (We solved the crack problem), got plenty of attention. Since the booth was located near the concessions, we saw plenty of traffic, and it generated considerable interest in our aramid reinforcement products. We also talked to hundreds of people and attended many of the presentations. Here are our biggest takeaways:
In presenting his paper on the effectiveness of aramid-reinforced pavements, Mohammad Saleh, MSc, EIT, ENV, SP, from the University of Alberta not only blew us away, but he also impressed the judges as well. His paper took first place. Once it's available, we'll shine a light on it in a future blog.


We got a lot of new traction for ARMI, our interlayer solution. Many Canadian transportation officials that visited our booth were introduced to it for the first time. Most visitors picked up samples of our wax-bound ACE XP aramid reinforcement product, as it was the first time many had seen it and felt it. Seeing those neat bundles of aramid also made them realize how mess-free and accurate the dosing process would be. As a result, many are looking forward to learning more about our solutions for reinforcing asphalt pavements.




It was incredibly valuable to have Vince Aurilio, P. Eng, President, VA Asphalt Pavement Technologies Inc., and Phil Blankenship of Blankenship Asphalt Tech and Training (BATT Lab), with us. With their assistance, we were able to attend to everyone who visited our booth, and at times the traffic was heavy. Phil and his lab team have been instrumental in designing many of the aramid solutions we offer, while Vince has worked with Surface Tech to introduce the solutions to transportation officials throughout Canada. Their presence, knowledge of our products, and confidence in the solutions we offer were a big asset in helping Canadians understand the power and potential that aramid reinforcement provides to asphalt pavements. Thanks to both for taking the time to work with us.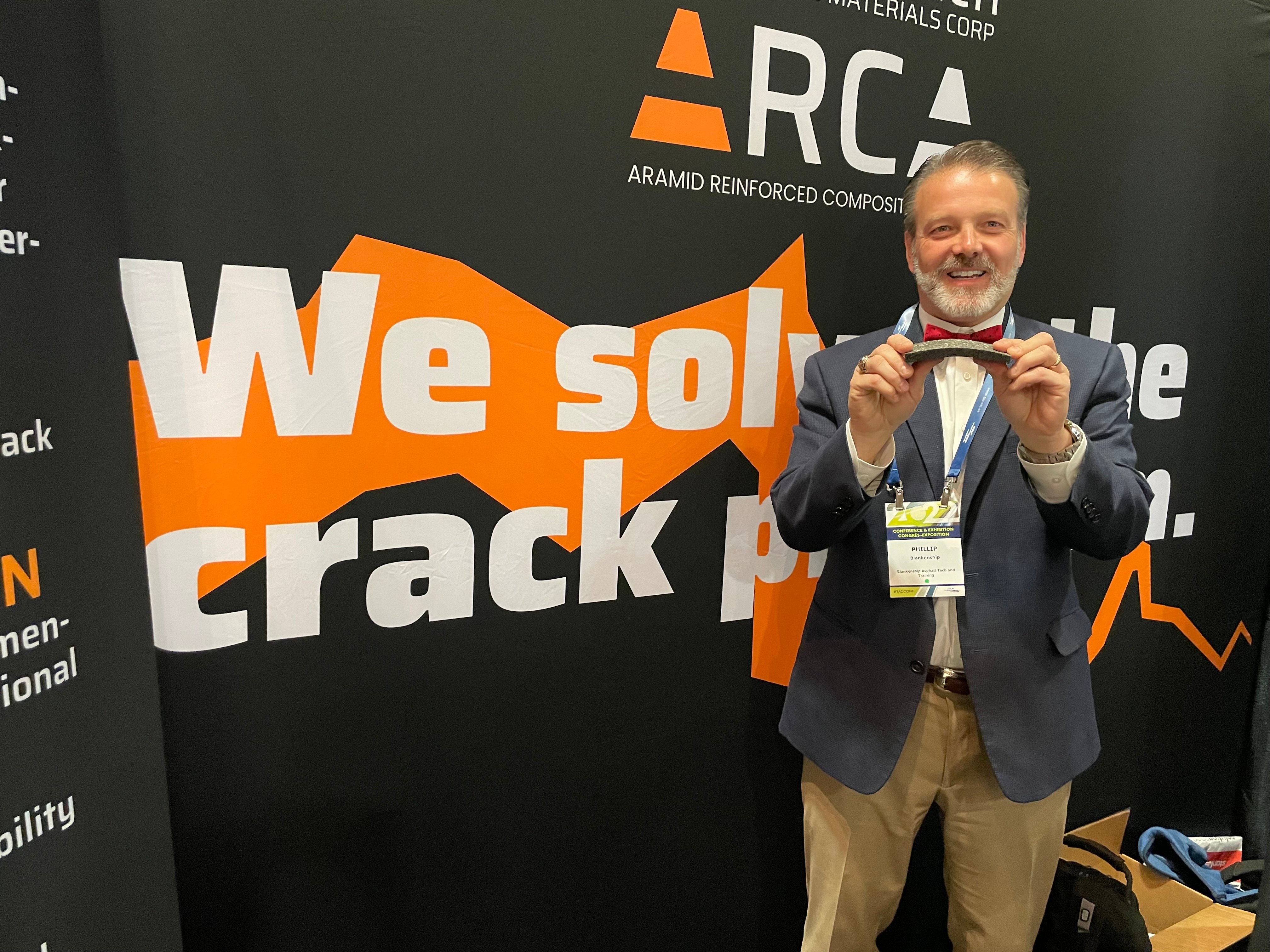 Canada is truly a new frontier for aramid-reinforced pavements. The country is crisscrossed with roads that endure heavy traffic, heavy loads, and brutal winter weather. Transportation officials there need all the help they can get in designing asphalt mixes that can improve performance by lasting longer. We've solved the cracking problem, and we stand ready to assist our neighbors to the north in creating asphalt mixes that will take Canadian roadways to a new level of sustainability.