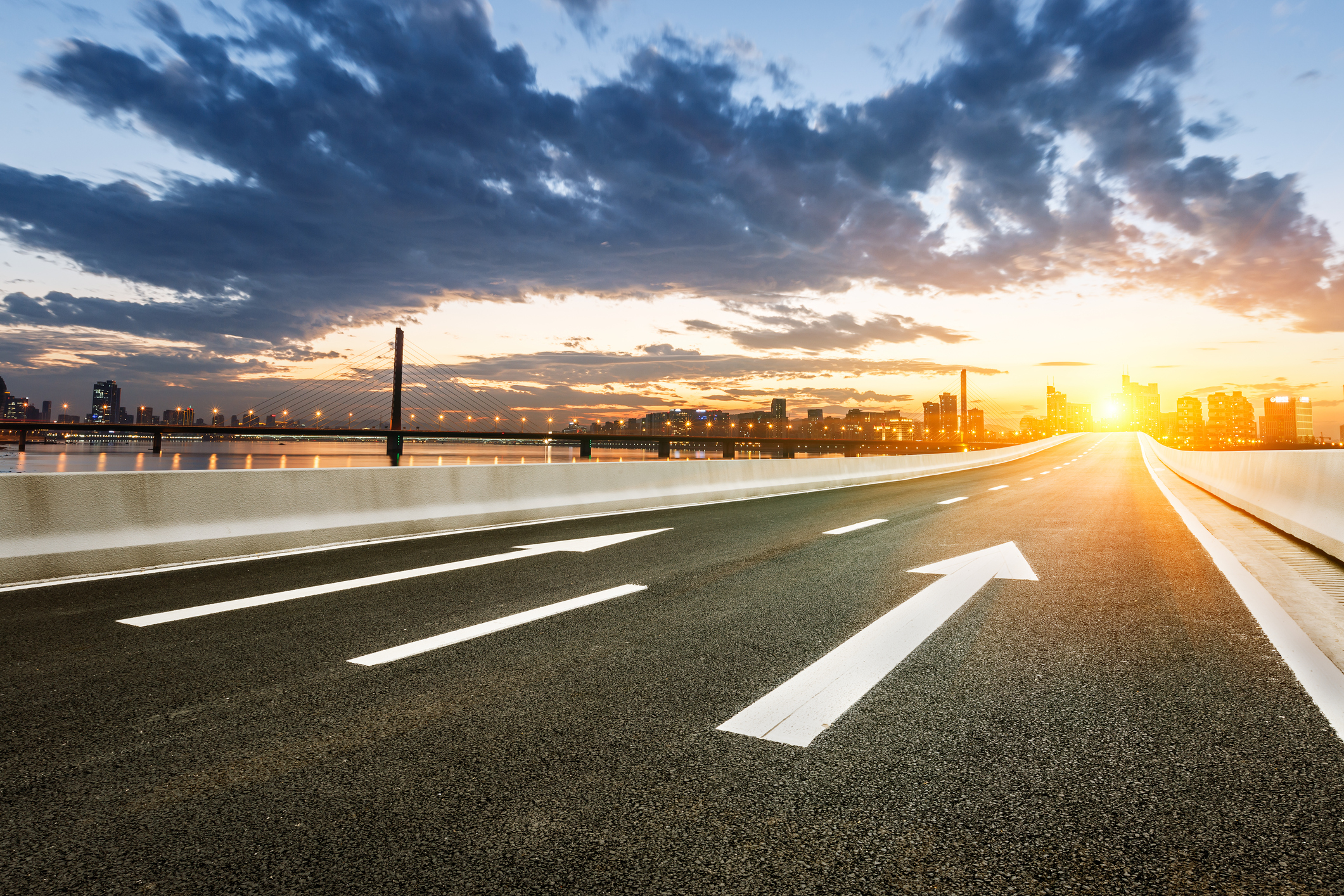 Everyone can agree that 2020 was a year for the record books. As an essential industry, we certainly faced many challenges due to COVID-19. With the coming vaccine, we're all hoping for an improved new year, at least in the area of personal health. But what about the health of the asphalt industry? Here are a few of the challenges we see on the horizon for 2021:
Uncertain funding
Congress thankfully passed a one-year extension of the surface transportation reauthorization programs this year, but a multi-year highway bill is still much needed. There is hope that the new administration and Congress can come together to address our sagging infrastructure.
Congress faces a tremendous amount of pressure from a public fed up with crumbling bridges and bumpy roads. Unfortunately, it seems unwilling or unable to create funding that provides for long-term infrastructure planning. Whether we'll be stuck with the same old one-year-to-the-next, Band-Aid approach to funding remains to be seen.
At the state and local levels, the COVID pandemic has negatively impacted tax revenues, forcing belt-tightening. The paving industry has developed new and needed solutions to cracking and rutting problems, but a low-bid environment can make it difficult to get them into play.
Possible binder shortages
Asphalt binder is a refined product, and refineries are closing or idling due to a decrease in demand caused by the pandemic and environmental pressures. The looming binder crisis started in the mid-2000s, when the number of refineries making asphalt dropped due to improvements in coker units that enabled them to squeeze more fuel from crude. Refineries that use cokers now produce asphalt in lower-to-none quantities. Adding insult to injury, fuel demand is not expected to rebound to pre-COVID levels anytime soon — maybe never.
New fuel regulations from the International Maritime Organization calling for reductions of sulfur content may also impact the asphalt industry. The regulations could create more asphalt supply, but the regulations are voluntary, but maybe not, as it's expected that most shippers will comply.
PMA shortages
Polymer modified asphalt binders will be affected as well since both are derived from petroleum. Hence, polymer modified asphalt (PMA) will be increasingly hard to produce as well. It's obvious, too, that the price for both base binders and PMAs could surpass many project budgets.
The struggle toward adopting new mix designs
The Superpave mix design method has served as the go-to for more than 30 years in the United States. It has undergone several revisions in an effort to improve the durability and performance of asphalt mixes, but it's certainly beginning to show its age. The increased use of reclaimed asphalt pavement (RAP) now challenges contractors and agencies to find a new mix design method that will reliably produce durable, long lasting pavements. The trend over the last 20 years has been one-sided — fixing the ruts at the expense of the cracks.
The development of new design approaches, such as the Balanced Mix Design or Performance Engineered Mixes came into being to address the need for creating pavement designs that perform well in resisting both rutting and cracking. Both show exemplary results in their ability to devise mixes that perform well both in terms of workability and longevity.
Unfortunately, Superpave is as embedded in the paving lexicons as aggregate is in asphalt. Superpave5 (based on adjusting volumetric design targets) attempts to put some distance between the design methods of the 1970s, when Superpave was initially developed. But this is proof positive that Superpave's roots in the industry go deep and pulling them toward newer, better methods will require patience and persistence.
Where are the opportunities?
Obviously, we have to get creative when it comes to meeting project needs within budget constraints. Surface Tech has developed a range of products that combine para-aramid fibers, well-researched mineralogy and advanced mix design methodologies to build stronger, longer-lasting pavements.
In the end, our industry has to wake up to the fact that smarter mixes do exist. We've developed mixes with ACE XP® polymer fibers that can replace typical pavement repairs with high performance, thinner overlays that improve the repair, save money and extend the service life better than overlays of the past.
We've pioneered mixes like ARMI™ that can cut costs in interlayer constructions by eliminating third party fabrics and extending the service life of the repaired asphalt pavement. And our REARM HR can help replace that missing asphalt supply with existing RAP piles — using up to 50 percent RAP content while still improving performance. And these are just a few examples of the solutions we offer.
Sure, there are challenges ahead, but at Surface Tech we believe in innovation, technology and never giving up. 2021? Bring it on.