As president, Phil Blankenship brought increased focus on new technologies and innovative materials
The Annual Meeting of the Association of Asphalt Paving Technologies (AAPT), held in Nashville Aug. 30 through Sept. 2, showcased many areas of change within the industry. The meeting itself, a hybrid affair that offered members opportunities to attend both in person and virtually, served as a clear harbinger of things to come. Balanced Mix Design topics were in full swing at this meeting, along with cutting-edge topics on advancements in asphalt pavement technologies.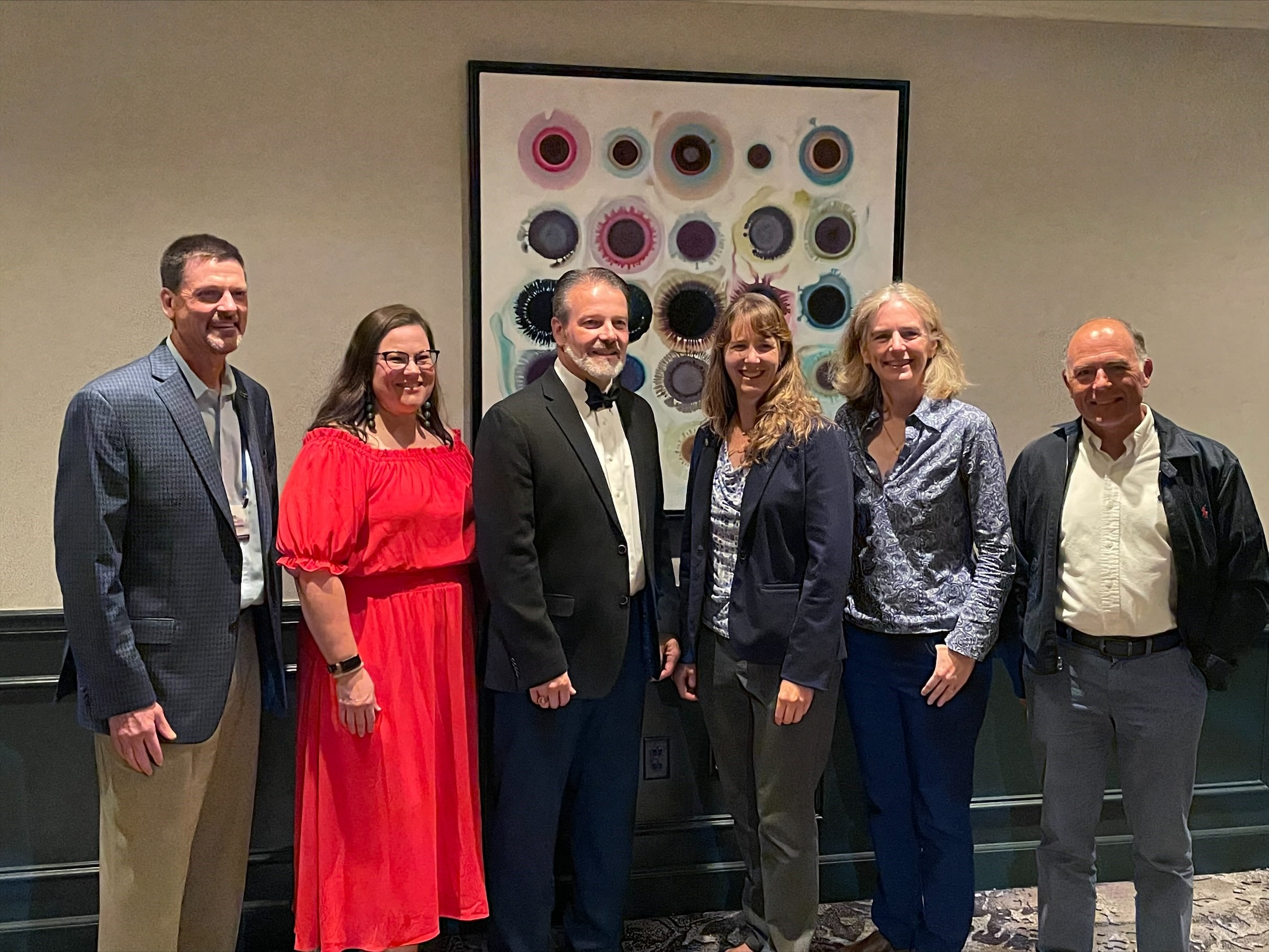 (Pictured above: AAPT Board of Directors: Adam Hand, Audrey Copeland, Phil Blankenship, Jo Sias, Amy Epps-Martin and JP Planche)
Throughout 2021, Phil Blankenship, principal of Blankenship Asphalt Training and Technology (BATT), led the Board of Directors through the difficult decisions surrounding the organization during COVID-19. Hosting an annual meeting proved no small task, especially when incorporating a virtual component to allow all members to interact.
Most notable among his achievements as president over the past year, Phil — along with the Board of Directors — was able to formalize the structure of AAPT committees and improve transparency to members through an upgraded member website. These two actions are significant advancements that will encourage the involvement of younger/newer members and ensure the longevity of the organization. Specifically, the creation of a Communications Committee will improve information sharing to both members and non-members.
Phil has succeeded in pointing the AAPT and the industry in new and important directions, and his impact will no doubt be built upon in 2021 and we congratulate him on his many accomplishments as president of AAPT. We also look forward to continued progress for the 700+ members of AAPT worldwide, and for the entire asphalt industry, under the competent leadership of incoming president, Jo Sias.