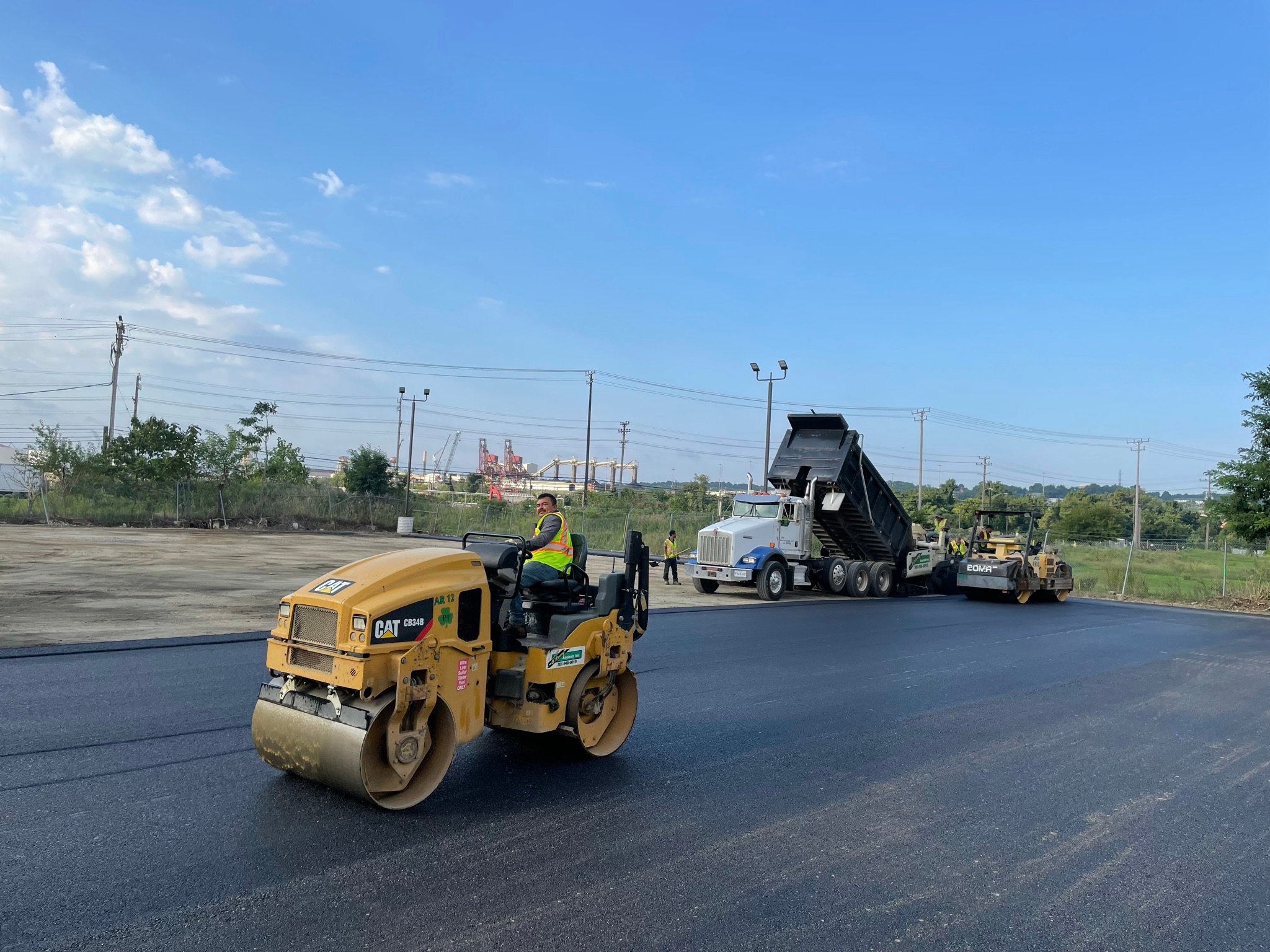 In September, Andre LeBlanc, Vice President of Operations for Petroleum Marketing Group (PMG), engaged Surface Tech in a test of ACE XP Polymer Fiber® for the first time. He related his experience in a recent email:
Petroleum Marketing Group (PMG) owns, operates, and supplies over 1,340 gasoline, food service, and convenience store retail and wholesale locations from Maine to Florida. This year PMG took on the project of asphalting a very large gasoline truck yard in the Baltimore area, and Surface Tech was asked to participate in the project applying their expertise and ACE XP Polymer Fiber product.
Steve Santa Cruz, President of Surface Tech, and his team were hands on, and were directly involved every step of the way. Their knowledge and product quality were key factors in the project's overall success. We believe the integration of ACE XP will add years to the life of this truck lot. Not only does it look great, it's visibly stronger.
Steve and the Surface Tech team were professional, flexible, and willing to do what it took to get past the typical project timeline hurdles due to weather, permitting, etc. His sincere caring and positive demeanor made the project enjoyable, successful, and we trust Surface Tech.
It has been a sheer pleasure to work Surface Tech, and we will be using them, their product, and services for years to come. I strongly recommend Surface Tech and their paving solutions.
To learn how you can put Surface Tech solutions to work for your next project, contact us.