Vaughan Mills Mall finds ACE XP Polymer Fibers® provide a proven solution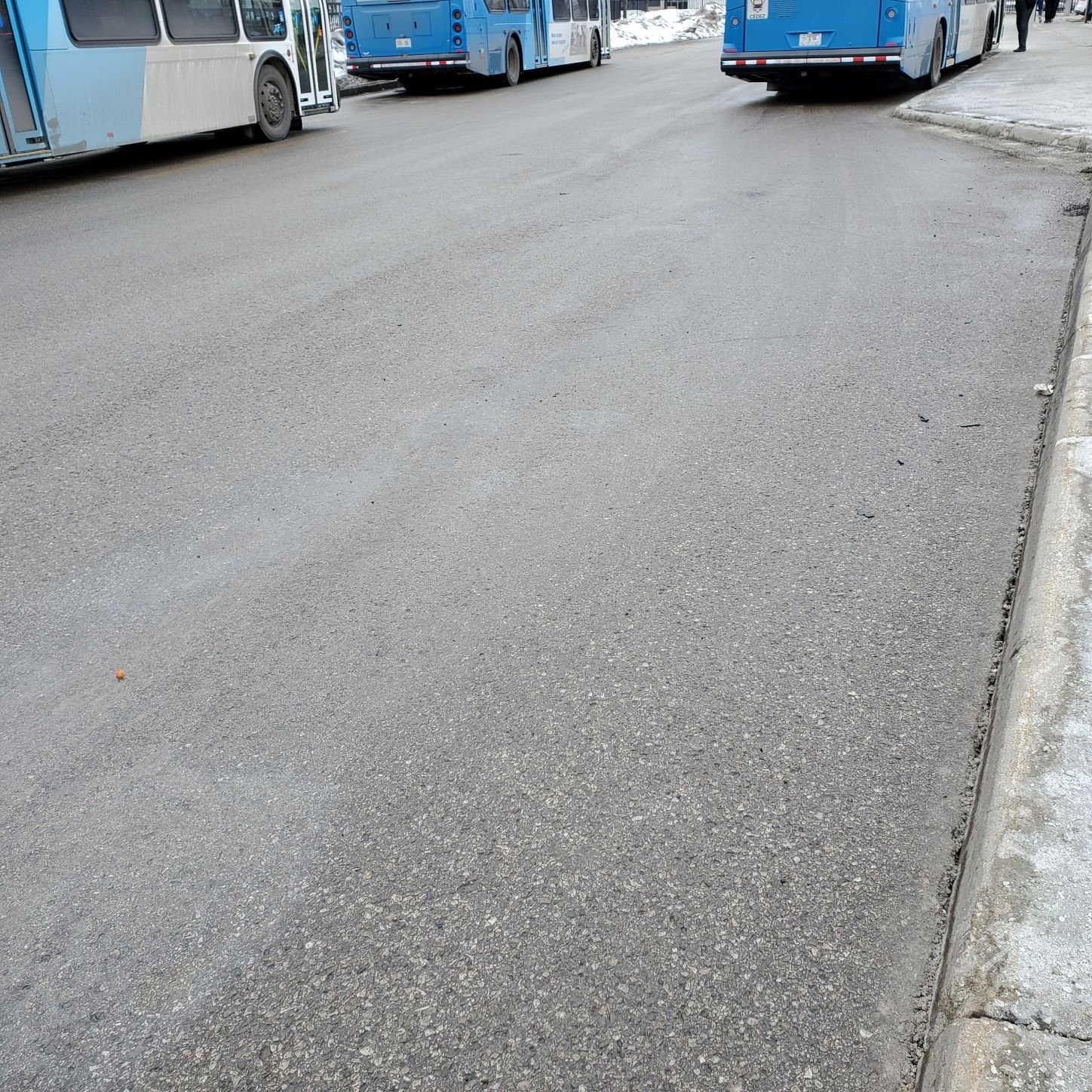 Vaughan Mills offers world-class retail and entertainment options for savvy shoppers in the Toronto area. Bus services regularly transport visitors to the popular outlet mall, and pavement in the heavily used bus loop had reached the end of its service life by 2017.
Engineering firm EXP was called in to evaluate the pavement and propose solutions for strengthening its structure. The usual remedy calls for increasing the thickness of the asphalt layers, but due to grade constraints, it was not a viable option. Instead, EXP turned to Surface Tech to learn how the company's aramid polymer fibers could strengthen asphalt and allow for increasing performance from a fixed pavement thickness.
One of the most outstanding performance benefits of ACE XP lies in its micro roots. These tendrils tenaciously anchor themselves into the bitumen of the asphalt, resulting in three-dimensional reinforcement throughout the asphalt and a flexibility that resists rutting during hot summers and cracking through cold winters.
To create ACE XP, high-strength aramid fibers are bundled and coated with Sasobit® wax to produce an easy-to-adopt asphalt reinforcement that bonds with any WMA or HMA in both drum and batch operations.
By adding ACE XP Polymer Fibers®, Forest Contractors placed both base and surface approved mixes interlaced with more than 10 million fibers per metric tonne to produce an overall 120mm thick pavement. After four Canadian winters, the pavement still sees no transverse cracking in any section of the work completed in the fall of 2018, and only slight cracking in the longitudinal joints.
For details on how you can pave smarter and stronger with ACE XP, visit https://surface-tech.com/pilot-program-acexp/


Photo: February 2022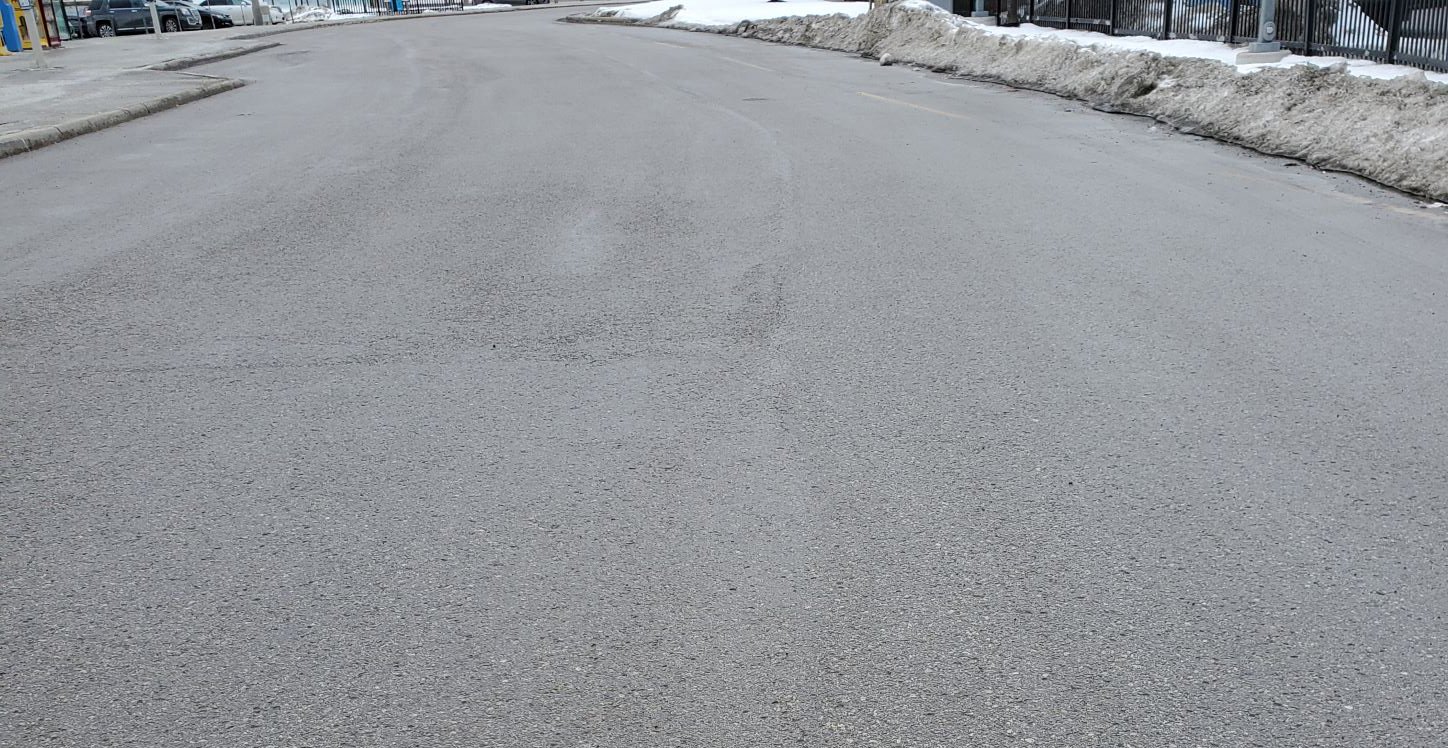 Photo: September 2018