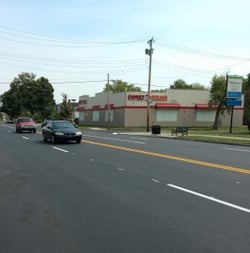 When the City of Louisville in Kentucky wanted to extend the life and delay the maintenance cycle of a resurfacing project on West Broadway downtown, they protected their investment by adding ACE XP to the mix.
Current and historic research and case studies show that ACE XP significantly enhances asphalt concrete performance. A 140% increase in crack resistance and 60% rut resistance have been demonstrated.
"By adding ACE XP to the 1.5-inch overlay, Louisville Metro can expect it to last longer and need maintenance less often. Like all of our clients, they want to save time and money that they devote to roads," said Jeff McConahy, regional account manager for Site Supply, the ACE XP distributor in Kentucky and Ohio.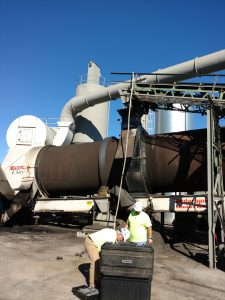 McConahy worked on the project with the paving contractor Flynn Brothers Contracting and CBC Engineering, whose technicians added the fibers to the asphalt.
Louisville Metro will continue to monitor the improved performance of the road. Producing and installing the ACE XP Polymer Fiber reinforced asphalt went very well with no issues or changes to typical procedures.
"Mixing at Flynn Brother's plant and paving with the fibers on West Broadway was a great experience for everyone," said McConahy.