Mountain Highway in North Vancouver proves ACE XP can stand up to traffic and weather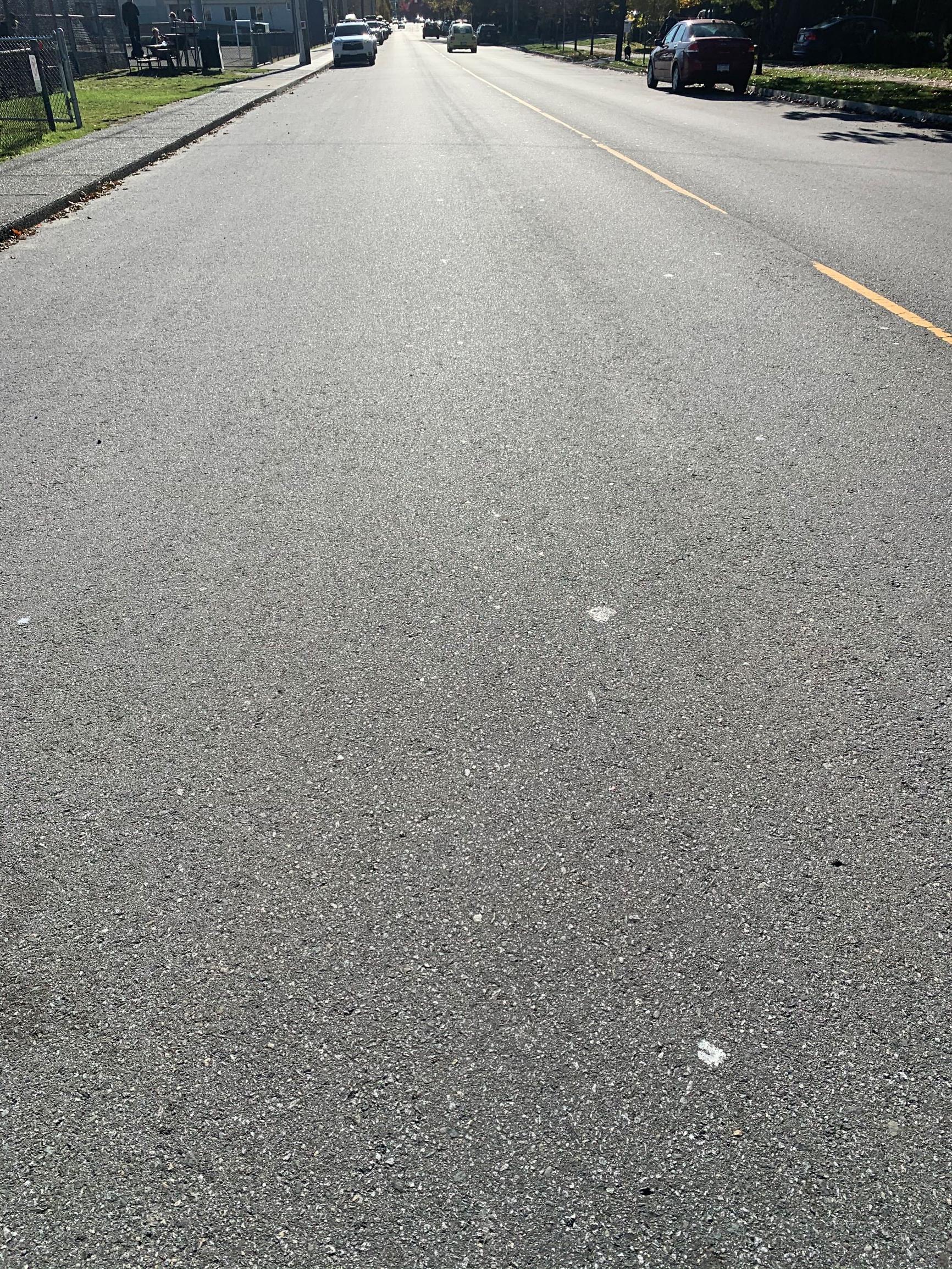 In August 2017, a stretch of Mountain Highway between Lynn Valley and Frederick Roads in North Vancouver, BC, was beginning to crack under increasing levels of traffic. The road, classified by the District of North Vancouver as a minor arterial road, saw daily traffic counts exceeding 3,000 vehicles per day in both directions including bus and truck traffic.
The district needed a solution that would not require a significant modification to the existing road section, but one that would also allow the pavement to stand up to a steadily mounting number of vehicles, plus the rainy climate of the area.
BA Blacktop, working with Surface Tech, added 600 tonnes of ACE XP Polymer Fibers® to the 65mm mill and replacement overlay project. The addition of ACE XP increased the fatigue resistance of the pavement, making the 65mm thick asphalt overlay equivalent to 80mm of unreinforced asphalt.
BA Blacktop found the onsite mixing process easy, and Surface Tech's dosing equipment ensured the fibers distributed evenly throughout the mix.
Four years later, the results speak for themselves. An inspection in March 2021 showed no observable cracking in the road section, proving once again that ACE XP Polymer Fibers® makes asphalt pavements strong enough to withstand bruising traffic and weather without cracking or rutting.
For details on how you can add the toughness of ACE XP to your next asphalt paving project, visit https://surface-tech.com/pilot-program-acexp/