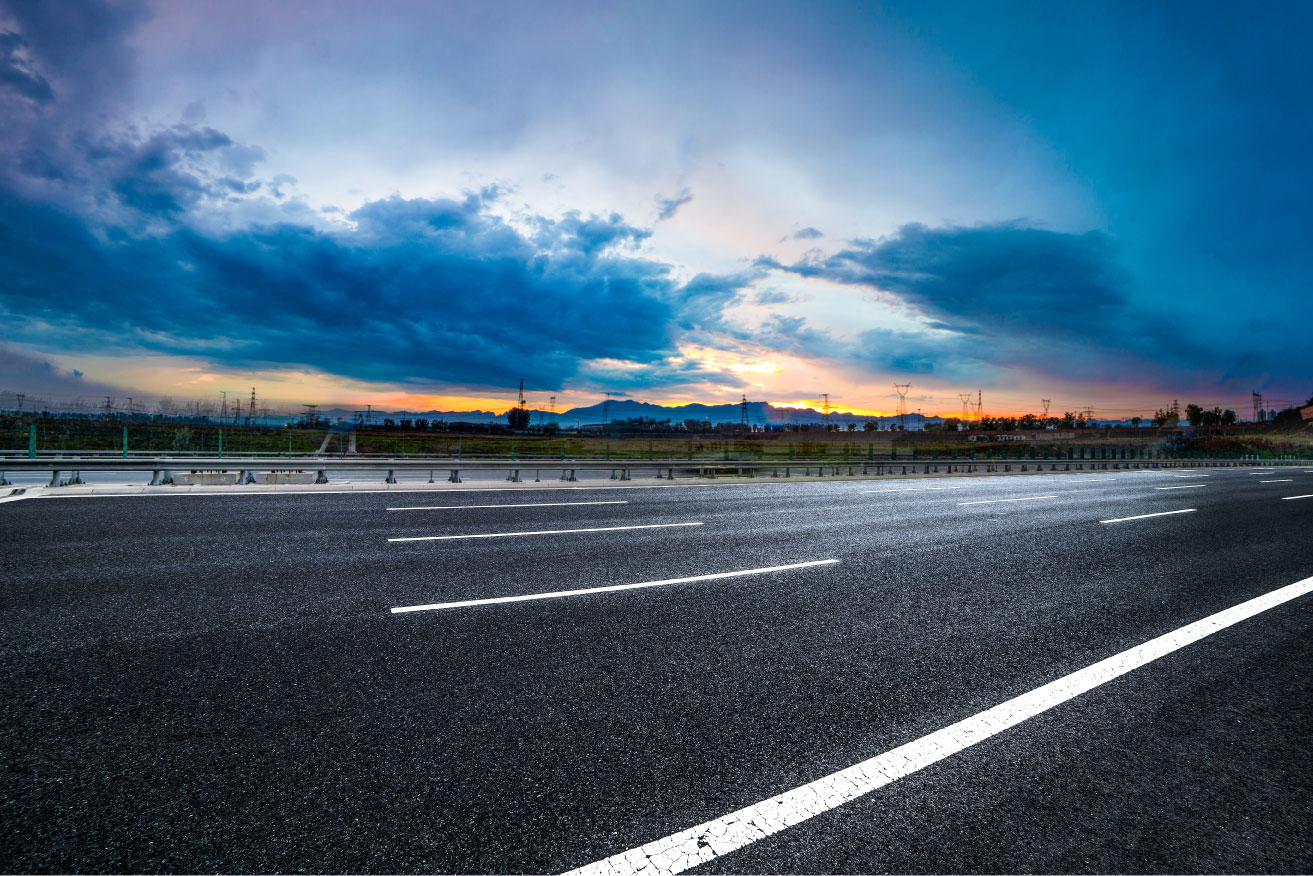 As snow and ice bear down on the town of Monument, CO, the roads take a beating from heavy traffic, salt and brine. But come spring, one road in the town's commercial district will emerge tough and travel worthy. That's because Schmidt Construction Company introduced Monument's public works officials to a new type of overlay: Fiber Reinforced Asphalt Pavement, commonly known as FRAP. Schmidt paved the heavily traveled commercial area with FRAP in March 2018.
FRAP contains millions of tiny aramid fibers, similar to the polymer fibers found in Surface Tech's revolutionary ACE XP asphalt enhancement product. Aramid polymer fibers are five times stronger than steel and can withstand drum mixing temperatures well above 500 degrees, making them a perfect reinforcement for hot mix asphalt.
The FRAP overlays were not only stronger, but the price was less than typical interlayers, and construction time was unaffected. Since the fibers are dosed into the mix on site or at the plant, paving can follow any planned patching and milling schedule.
The minimum dosage of 2.1 ounces of fibers per ton of mix produces a 50 percent increase in rut resistance and up to a 150 percent increase in crack resistance. That's because aramid fibers have incredible tensile strength. The mix also incorporated a 58/28 binder and still maintained flexibility at the town's 6,975 feet of elevation.
Tri-View Metropolitan District, a large homeowners association within Monument, also tried FRAP on two streets with the town's assistance. Initial checks on the pavements six months later revealed only tight cracks less than 2 inches long.
Pleased with the results, both the town and Tri-View have done more FRAP overlay paving, this time with Martin Marietta. And another major reconstruction overlay project in the Tri-View District was completed by Kiewit as part of the HOA's multi-year improvement program.
All projects are seeing great results, proving asphalt made with fiber products like ACE XP can add years of life to pavement and provide an excellent return on investments for towns like Monument and HOAs like Tri-View.