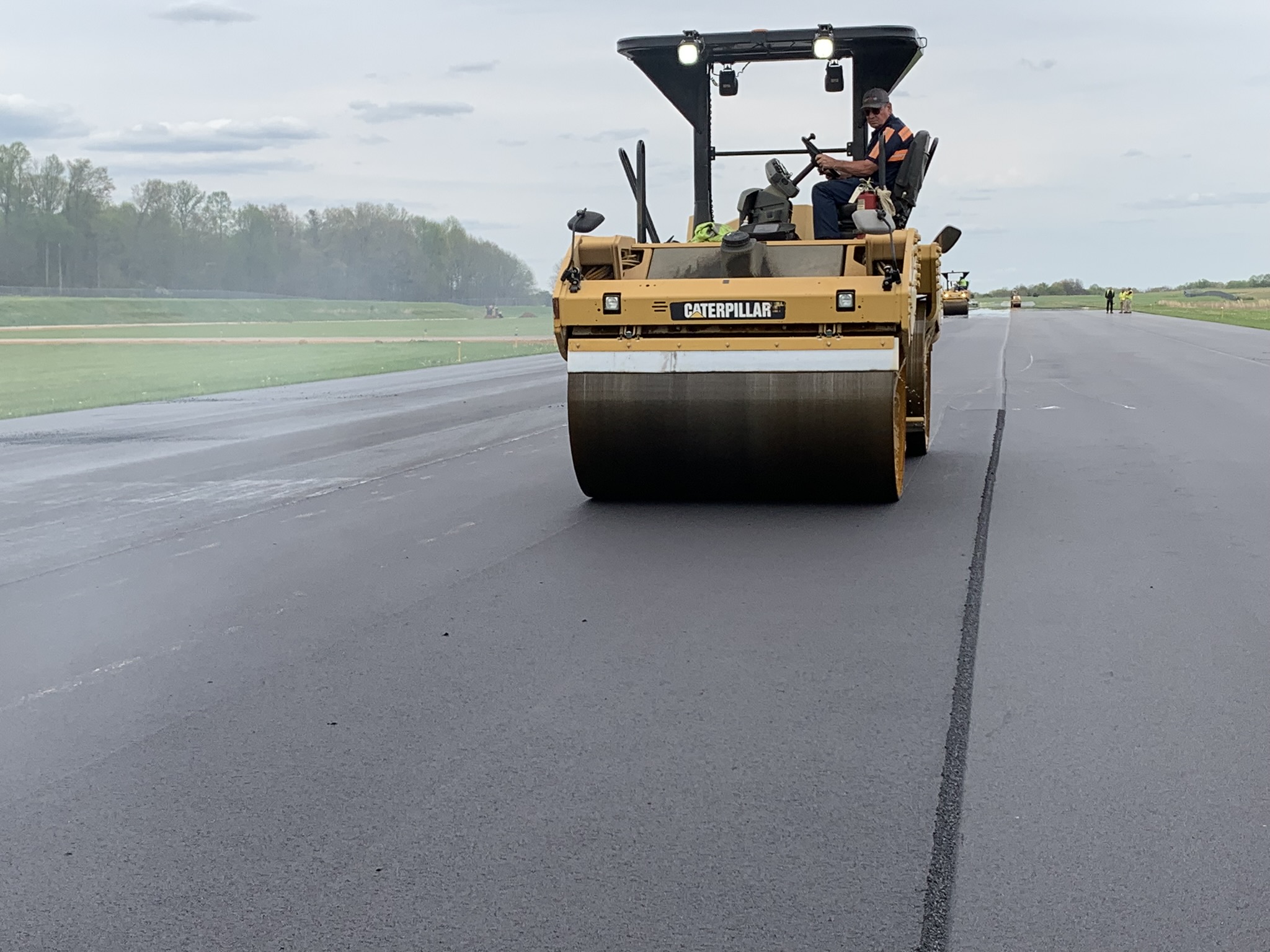 With 4.2 million tons of asphalt bid out last year in Kentucky, those attending the recent Plantmix Asphalt Industry of Kentucky (PAIKY) Annual Meeting were highly interested in learning how to achieve the best mix designs.
Phil Blankenship, P.E., principal of Blankenship Asphalt Tech & Training, provided an in depth look at Surface Tech's innovative ACE XP Polymer Fibers product and its improvement on several mix designs. The room was full of major producers who appreciated the level of shared information, which was put forth in a transparent manner.
The interest in how ACE XP Polymer Fibers mix designs can be tested using the Indirect Tensile Cracking Test at Intermediate Temperature (IDEAL-CT) and the Hamburg index also increased, with at least one major producer committing to a lab/design aging protocol for IDEAL CT running through the 2020 season.
Contractors also showed an increase interest in ACE XP Polymer Fibers and IDEAL-CT, with several asking for assistance in designs as well as technical support on IDEAL-CT testing for specific projects.
"We're seeing an increasing number of requests for help with mix designs, IDEAL-CT testing, and product samples for lab testing," said Joe Dennis, Surface Tech's Chief Technology Officer for Asphalt. "Interest is at an all-time high!"
In the West, interest in ACE XP Polymer Fibers was also high at the recent Rocky Mountain Asphalt Conference and Equipment Show. A presentation by Michael Scardina, US West Regional Sales Manager for Surface Tech, included Surface Tech's new Good, Better, Best & Test Pilot Program for ACE XP Polymer Fibers in conjunction with the IDEAL-CT test and an overall discussion of Aramid Pavement Solutions. Participants were receptive to learning about the potential of ACE XP Polymer Fibers and the IDEAL-CT test, particularly since the test provides a reduced cost method that provides consistent results to predict field performance in cracking.
We invite you to explore our website or contact us to learn more about the cutting-edge capabilities of ACE XP Polymer Fibers to make your next asphalt mix design stronger and last longer.
To learn more about IDEAL-CT testing and the balanced mix approach and any of our asphalt products and services, contact us at asphalt@surface-tech.com.