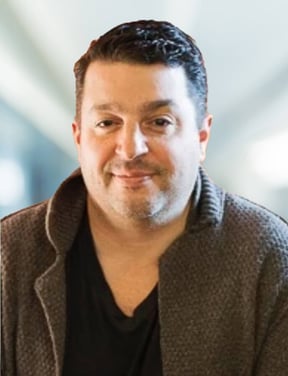 Surface Tech is pleased to announce that Jason Martin is joining the company full time as its Chief Marketing Officer. Martin has been instrumental in guiding the company's marketing and branding efforts for many years as a consultant.
"Jay is a resource that we highly value for his immeasurable contributions to the company, and as our full-time CMO, we plan to kick our marketing and branding efforts into high gear under his guidance," said Steve Santa Cruz, President.
As a leader with both creative and analytical skills, Martin oversees the planning, development, and execution of Surface Tech's marketing and advertising strategies. He has been responsible of late for clarifying the company's value proposition through a series of new branding executions resulting in a revamped website and other improvements in the company's strategic marketing initiatives.
"Taking the company's products and solutions from the introductory phase of a new and innovative technology to demonstrating how our established product solutions can lead to increased sustainability has been a key driver in Surface Tech's communication efforts," said Martin. "How we communicate and establish a connection with our customers in the asphalt industry is key not only to our success, but to the success of the industry in reducing its carbon footprint."
"Surface Tech provides a range of aramid-based solutions that reinforce asphalt mixes and is backed by an EPD certification of the increased sustainability it provides to asphalt pavements. This is the message we strive to clearly communicate to the asphalt industry."
Martin brings more than 25 years of industrial design, branding, and manufacturing experience to his new role as CMO. His work has appeared in leading design publications, and he has received numerous international design awards. His portfolio includes more than 40 design and utility patents in the fields of consumer electronics, software, packaging, medical devices, and software. Speed to market, with a critical eye for detail and simplicity, is the driving force behind his multidisciplinary design process.
Martin holds a BS in Industrial Design from The Ohio State University. His previous work experience includes Nike, Proctor & Gamble, Skylab Architecture, and founder of New Studio.
For more information on Surface Tech, and the company's solutions for achieving sustainable asphalt pavements, visit the https://surface-tech.com