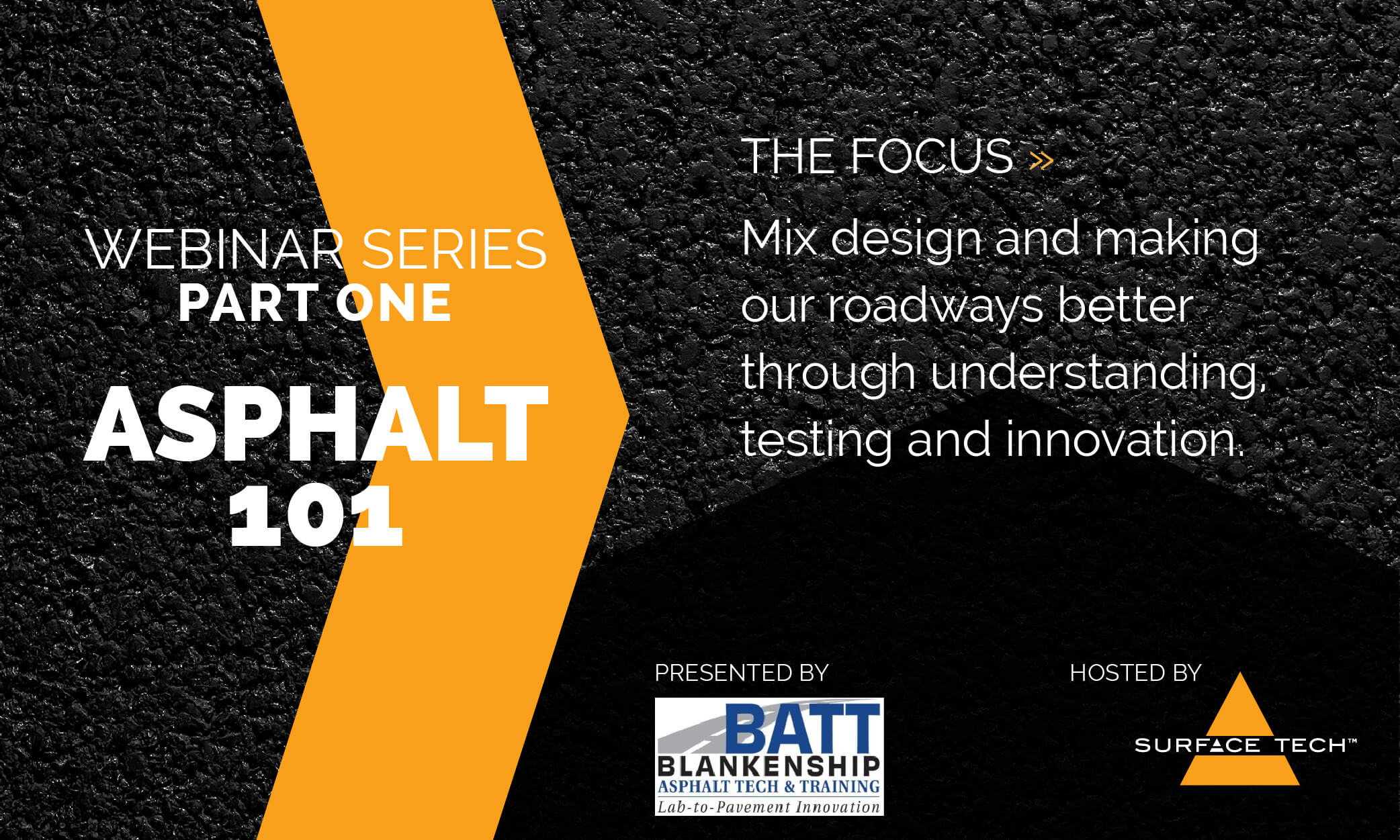 1st of ASPHALT 101 webinar series: Thurs. Apr. 16, 2020 – 12pm CDT
Where do today's asphalt designs come from and where do they need to go for improvement? Phil Blankenship of Blankenship Asphalt Tech & Training will kick off the first of a series of three webinars that will explore how performance testing can drive the future improvement of asphalt mix designs.
In this two-hour webinar, Phil will introduce two main performance tests: IDEAL CT for crack resistance; and the Hamburg Wheel Tracker for rut resistance. He will also discuss advancements in mix design additives, such as ACE XP Polymer Fiber and ARMI. Both of these innovative products help achieve a better balance between cracking and rutting.
The remaining two webinars are scheduled for April 30 and May 14, so mark your calendars now for the rest of the series.
PDH credits are available for participants for each webinar, and ample time is allotted for Q&A. To register for the first webinar, click the link below.