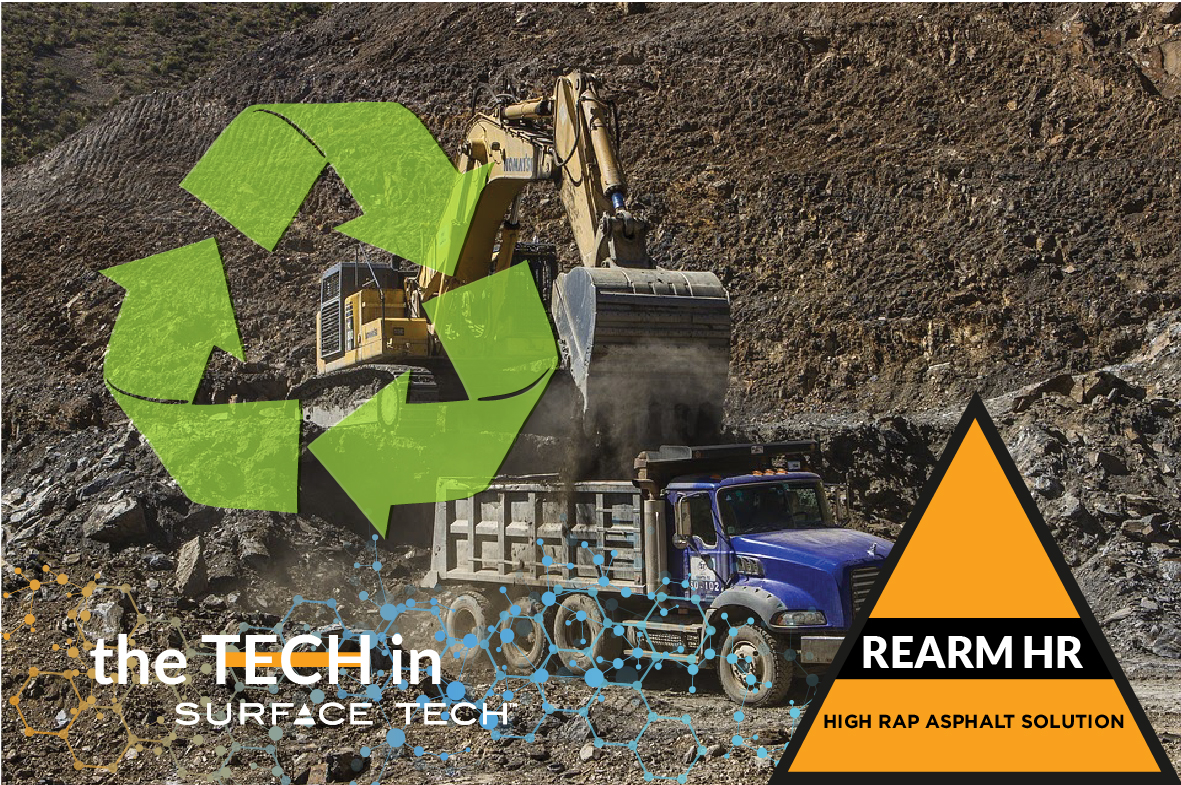 Poor performing mixes in the past have given recycled asphalt pavement (RAP) a bad rap, but Surface Tech has developed a new mix design system that can go head-to-head with lower RAP mixes in both crack and rut resistant performance.
Surface Tech's REARM HR can help increase the amount of RAP in your mix up to 50 percent while adding toughness and tensile strength to boot. And it can all be accomplished without increasing costs. That means you can add years of life to your next pavement project and save on maintenance in the process.
Surface Tech developed REARM HR specifically to solve RAP woes. In the past, mixes with high-RAP content turned brittle and performed poorly. With REARM, you can add a higher percentage of RAP with confidence. It combines Surface Tech's aramid fiber product with an engineered bio oil to produce a superior mix design that goes down smoothly and won't get brittle.
Let us partner with you to help responsibly reduce those stockpiles of RAP with a high-quality mix you can count on. With Surface Tech's REARM HR technology, you get cost control, ease of use at the plant or onsite, and plenty of supply. And you can finally tell those RAP mountains to take a hike.
For more information, contact us.