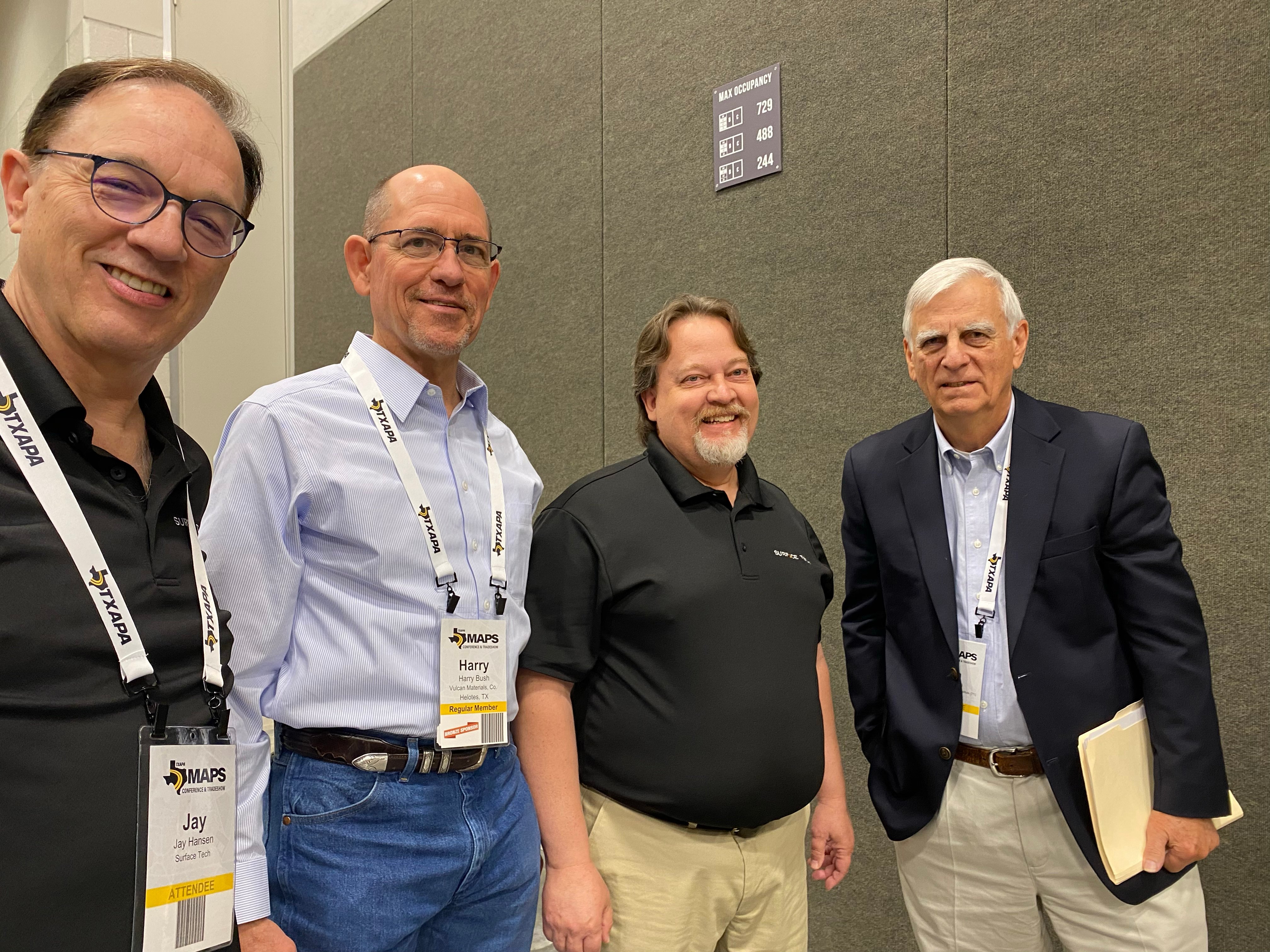 Photo: Jay Hansen (Surface Tech), Harry Bush (Volcan), Pat Weaver (Surface Tech) and John Epps (Texas A&M)

TXAPA MAPS Conference May 15-17 in Waco, TX was a positive experience. Surface Tech had the opportunity to exhibit, network and speak at the well-attended show. KLP Construction Services, our TX exclusive distributor, was well represented by Nathalie Parker (CEO) and Ryan Pryor (VP) who also exhibited separately and co-mingled with Surface Tech to tell the ARCA story. Key producer partners and city/county agencies were engaged, as well as industry and state dignitaries. Jay Hansen, our VP Government Affairs and Pat Weaver, our COO/CRO spoke Wednesday morning on the emerging low carbon asphalt mandates being developed by designated federal agencies responding to the IIJA legislation; as well as our ARCA product positioning for EPD/low carbon mix realities. Michael Scardina, our Regional Sales Director, and Ben Arras our new TX Technical Director also attended and shared in exhibit and networking opportunities. In all, an excellent showcase for a very important asphalt state and association.
More photos from this year's TXAPA show below.