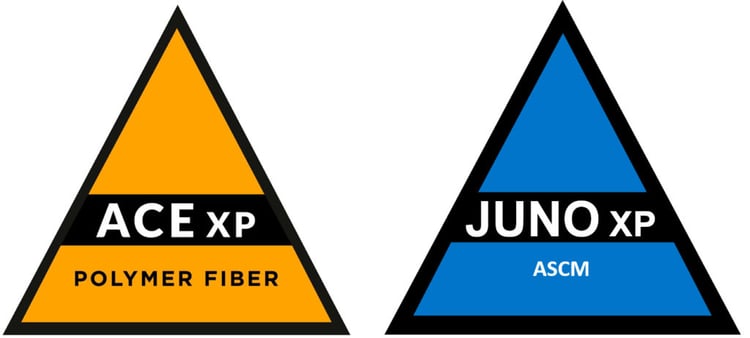 As the Surface Tech team gathered in La Jolla, CA on May 20 -21, presentations and discussions featured a strong emphasis on the development of new platform inclusions to each of the company's divisions. Company stewards all participated in lengthy sessions devoted to the advancement of current and new product developments as we continue to seek innovative, but secure, solutions for the important industries we serve.
As a leader in innovation for the asphalt and concrete industries, the team first focused on the dry polymer category for asphalt and its aramid product, ACE XP. Continued testing has proven the use of ACE XP will allow for reduced PG grade in mix designs, while still achieving a higher performance (including anti-cracking) for asphalt pavements.
The team examined how the QC disciplines of ACE XP differentiate it from the competition in both its manufacturing method and its ability to be accurately dosed at the plant. The resulting plant cleanliness, combined with Surface Tech's professional approach to interfacing with plant personnel (including safety), go a long way toward ensuring the customer benefits from the accountable, automated dosing method in terms of producing a pavement that performs for the long haul.
In concrete, the JUNO XP line has been undergoing rigorous C1709 certification since last summer, and testing has proven the product exceeds all expectations in performance characteristics. JUNO XP delivers cost savings, green benefits and an ease of adoption at all plant set ups.
The Alternative Supplementary Cementitious Materials (ASCM) category is a defined ACI discipline and JUNO XP is an early commercial product showing its true worth in that space. Aggregate and fly ash quality and availability are strapping the industry, and new ACSM's are needed more today than ever before.
In the future, look for even more innovative new products to be added to Surface Tech's platform, including a fly ash replacement product and a colloidal silica product to enhance current market standards in those categories. Our dedication to testing both in the lab and field continue to be clear evidence to our commitment to provide products that benefit the industry.