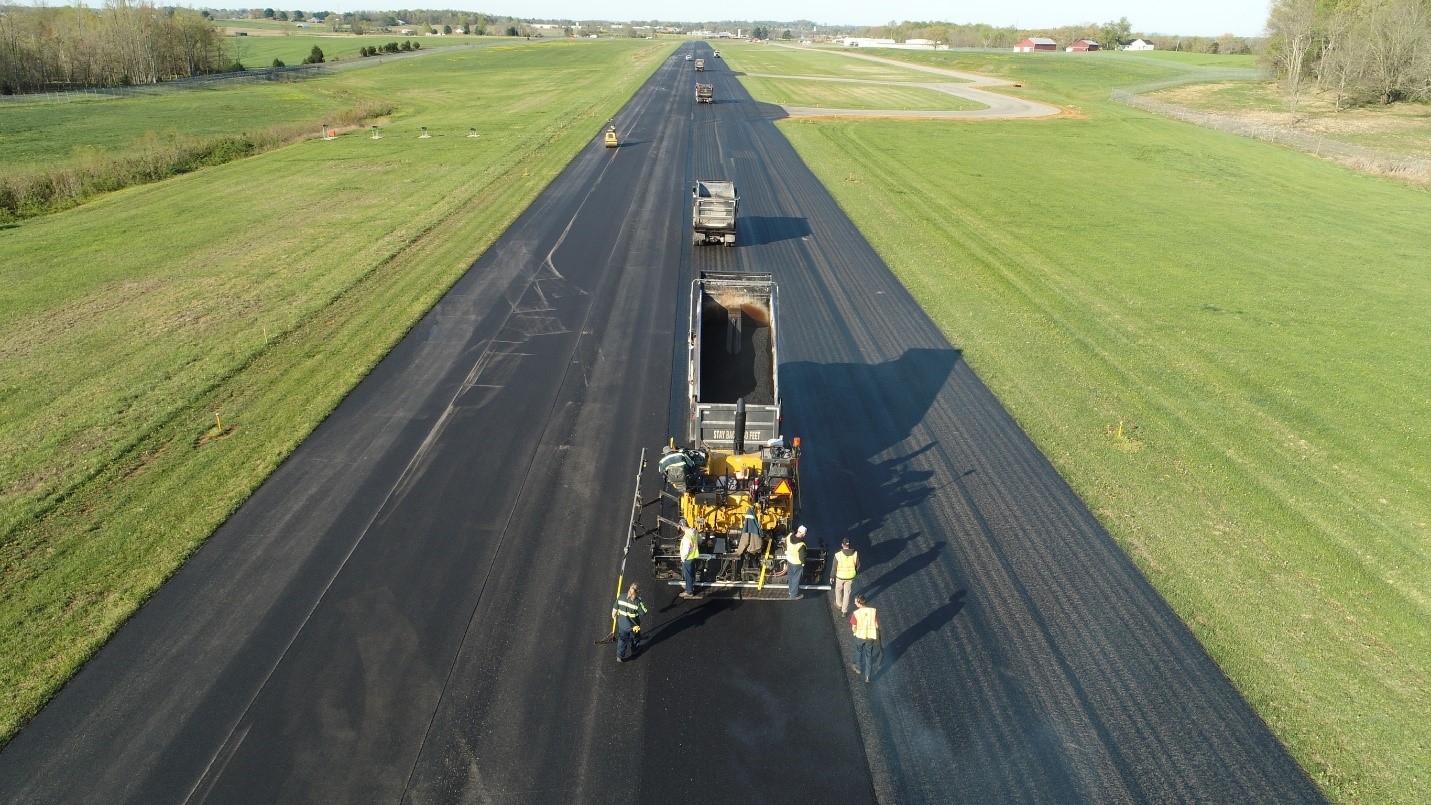 We're looking forward to sharing ideas and information at the Transportation Research Board (TRB) 99th Annual Meeting. Our industry can be proud of the many accomplishments and improvements we have made to roads and highways over the past 99 years. Surface Tech will be sharing its own material advancements in two Solutions Showcase Theater presentations. Aramid Fiber reinforcement of asphalt pavements will also be presented during break-out sessions by several presenters. We invite you to join us.
Monday, January 13, 11:30AM
Advancements in Aramid Reinforcement Technology for Asphalt Pavements
Presentors:
•Joe Dennis, Vice President/Chief Technology Officer of Asphalt, Surface Tech
•Phil Blankenship, Chief Engineer, Blankenship Asphalt Tech and Training, PLLC
•Dr. Bill Buttlar, Mizzou Pavement & Innovation Lab (MAPIL)

rThe latest advancements in Aramid Reinforcement Technology can extend the service life of asphalt pavements. Through IDEAL CT and Hamburg lab performance testing, the improvement in both crack and rut resistance can be determined prior to any pavement being laid using ACE XP Polymer without the need for in-place monitoring programs. Dr. Bill Buttlar from Mizzou Pavement & Innovation Lab (MAPIL) will present his latest findings on performance testing using ACE XP Polymer Fiber pavement mixtures. And finally, Surface Tech will also unveil its newest product, ARMI (Aramid Reinforced Mix Interlayer) which is a Reflective Crack Relief Interlayer (RCRI) with Aramid Reinforcement.
Tuesday, January 14, 11:30AM
JUNO XP: A Revolutionary ASCM Technology
Presentor:
John McConahy, Corporate Sales Director, Surface Tech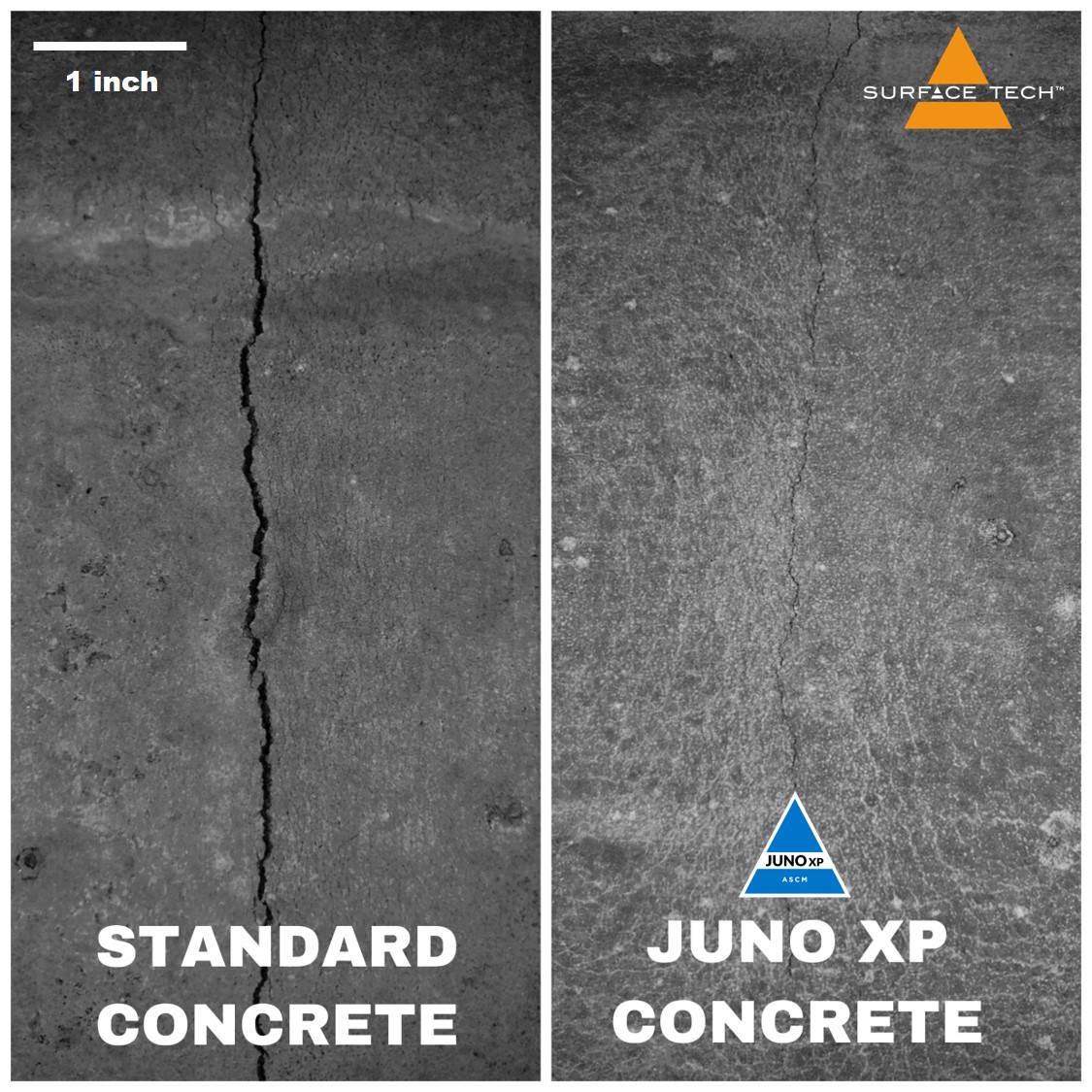 Surface Tech's pioneering product, JUNO XP®, is an advanced supplementary cementitious material that reduces the cost of concrete without sacrificing performance. JUNO XP® can be used to partially substitute traditional cement binders in standard concretes, as well as in other traditional applications, such as Soil Stabilization, Mass Concrete, Shotcrete and above-grade vertical wall construction. John McConahy will share how this revolutionary high-tech material can change the way you look at mix design.
Break-Out Sessions:
Event 1450 – Use of Fiber Reinforcement in Asphalt
10:15 am to Noon – Tuesday Jan 14th
Sponsored by AFK 30 Committee
(https://annualmeeting.mytrb.org/interactiveprogram/Details/13610)
Presiding:
Raul Velasquez, Minnesota Department of Transportation
Presenters:
•University of Alberta
•Rowen University
•VT University
Event 1714 – Performance-Engineered Asphalt Mixture Designs
10:15 am to Noon – Wednesday Jan 15th
Sponsored by AFK 50 Committee
(https://annualmeeting.mytrb.org/interactiveprogram/Details/13800)
Presiding:
Thomas Bennert, Rutgers, The State University of New Jersey,
Nathan Morian, Nevada Department of Transportation
Presenters:
•Erdem Coleri, University of Oregon State University
Committee Meetings:
AFN 10 -Chair Dr John Kreven

Presentation: Monday 13th 2:30pm - ACSM Defined

AFN 30 - Chair Gina Ahlstrom

Presentation - Wednesday 15th 11am ASCM - Today's Use Reasoning