Innovation drives us to deliver asphalt that's stronger than steel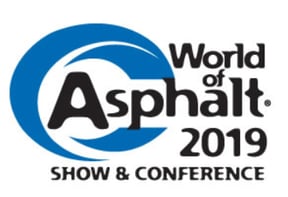 The 2019 World of Asphalt expo provides opportunities for our industry to share ideas and learn best practices, as well as discover new products and services. It's a perfect opportunity to investigate Surface Tech's highly innovative, state-of-the-art ACE XP Polymer Fiber product. To learn how it can deliver outstanding benefits to your next asphalt project, we invite you to connect with Joe Dennis, our vice president & chief technical officer, to find out about an informative networking opportunity with industry specifiers and producers on Tuesday February 12th after WOA hours at the Yard House.
ACE XP is a dry form polymer, making it less expensive, more reliable and easier to adopt than wet polymers. Surface Tech custom-designed its MD3+ machine dosing system to ensure an easy, metered process to introduce ACE XP into any asphalt mixture. The MD3+ requires only compressed air and a 110-volt electric source to operate and will dose both ¾ (19mm) and 1.5-inch (38mm) fibers in U.S. and Metric tonnage rates.