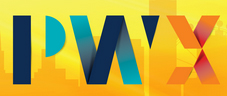 Surface Tech, an innovative solutions provider, will engage with professionals from across the country at the 2017 PWX Conference in Orlando and highlight the unique services and suite of products that Surface Tech provides to the Public Works industry. PWX is hosted by the American Public Works Association and is attended by thousands of public works professionals each year.
"Surface Tech understands the challenges faced by public works professionals and offers solutions that result in significant cost savings, higher quality infrastructure and streamlined processes," said Steve Santa Cruz, President, Surface Tech. "From our groundbreaking digital business platform to our portfolio of specialty concrete and asphalt products, Surface Tech works to provide tangible solutions that are backed by extensive research and solid results."
Be sure to visit Surface Tech's booth (#655) and meet Bryan Goerger, Company VP, who along with other Surface Tech representatives and the FL distributor, ACF Environmental/Landsaver, will be on hand to showcase products and demonstrate our digital business solutions platform.
Surface Tech's platform for products and services encompasses three primary components: ACETM and AQUTM Fibers for asphalt, Specialty Concrete, and Digital Business Solutions.
Learn more about Surface Tech's solutions at www.surface-tech.com and read more about the 2017 PWX Conference at //pwx.apwa.net.