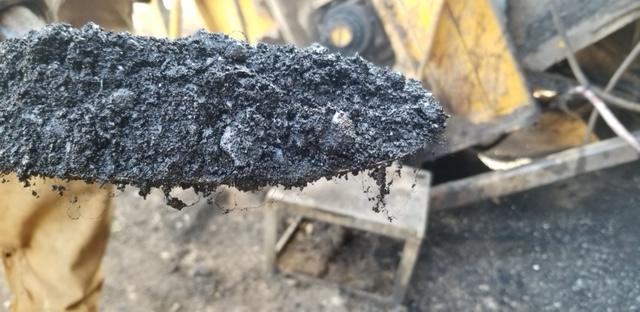 Have you tried it yet?
It's called ARCA — Aramid Reinforced Composite Asphalt. Pavers who have tried it agree that ARCA has helped them construct better performing asphalt pavements in Canada. The material science behind it, plus the efficacy demonstrated by abundant proof from lab and field tests make a compelling case for adoption. But it's the essential component — the "Aramid" in ARCA — that is the key to its success in making asphalt pavements last longer.
Aramid is the strongest man-made material on the planet. A wide range of products use it to add strength and flexibility, including bullet-proof vests, undersea cables, even hockey sticks. It absolutely can do the same for asphalt pavements.
The sheer beauty of aramid is found in its tensile strength. It makes asphalt pavements more resilient to wear and tear. It bends with the change of seasons. The aramid in ARCA reinforces and controls the aggregate mix. It prevents cracking and rutting by improving the fatigue resiliency and toughness of the pavement.
Why persist in continually repaving when there's an easy-to-adopt solution that can reduce the amount of cracking by 50 percent? We make it easy to try ARCA. You don't have to change the mix — any mix. We offer the world's most accurate dosing system that guarantees no mess, no truck denials, and a mix that goes down smooth and finishes better than a fine wine. And on top of all that, you can boast to everyone that you discovered a miracle reinforcement that's also EPD listed.
We believe in the doctrine of Long-Life Pavement, and we invite you to join us in the fearless pursuit of better performing asphalt mixes.
Contact one of the asphaltists who work for Surface Tech to learn more, or if you are attending this year's Transportation Association of Canada Conference Oct 2-5, 2022, drop by Booth #425.