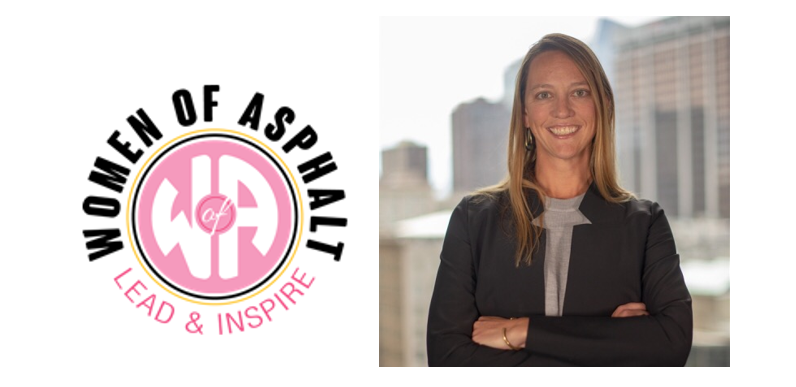 As a 2022 Women of Asphalt Gold Partner, Surface Tech signaled its clear support for the growing role of women in a wide range of jobs within the asphalt industry.
"We wanted to support the organization because, as an innovations platform company, Surface Tech promotes all things in our industry that we consider high value and proven cutting edge. Women of Asphalt clearly carries that mantle," said Steve San Cruz, president.
Women of Asphalt is the brainchild of Amy Miller, national director for the Asphalt Pavement Alliance. She pitched the idea to Ashley Batson, JD, Dr. Audrey Copeland, P.E., Natasha Ozybko, and Tracie Schlich who quickly embraced the idea. In 2017, they established Women of Asphalt with the mission to encourage and support workforce development and education and promote women within the industry.
Nearly five years later, women still comprise a minority in the industry, but their numbers are on the rise.
"I learned about Women of Asphalt from Natasha Ozbyko at an industry event in 2019," said Stacie Steele, P.E., Surface Tech Sales Representative. "I joined, and as I started seeing WofA posts on LinkedIn, I appreciated women being highlighted in the different types of jobs that are available to all in the asphalt industry." Steel worked as an independent engineering consultant for 20 years and was hired by Surface Tech in 2021.
"Joining Surface Tech demonstrates that companies have grown to trust that women have the technical understanding of the industry. In Surface Tech's case, I have a clear understanding of what aramid fibers can do for asphalt pavements, and the company knows I am able to speak with in-depth knowledge at both the plant and agency levels."
Steel credits Women of Asphalt for building awareness and making it easier to step into the industry and have credibility, as opposed to the past.
"Now no one questions our credibility at the plants, and the same is true with public works agencies. Women have even achieved success as heads of departments. We're not having to break down doors as in the past. It's normalizing."
For information on Women of Asphalt, visit womenofasphalt.org.