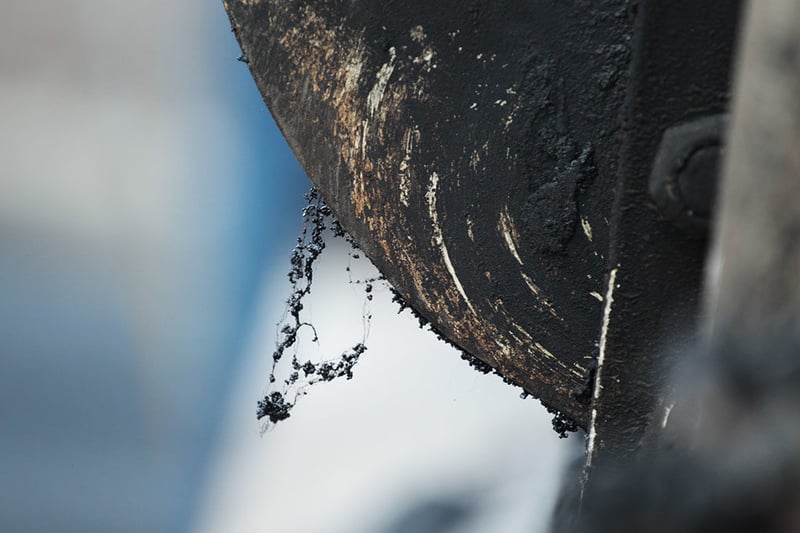 Alternative tests, plus a balanced mix design, can improve predictions of asphalt performance
The indirect tensile strength (ITS) test has been utilized for more than 40 years as a definitive method for predicting the performance of asphalt mixtures. But the test, at 25°C, can render misleading results, according to a recently released technical brief by Phil Blankenship, P.E.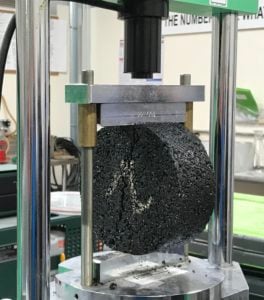 "While the indirect tensile strength test at 25°C is sensitive to changes in mixture properties such as air voids, asphalt binder content, binder grade, aggregate properties (angularity, texture, etc.), the resulting indirect tensile strength does not always equate to positive field results," he writes. "In other words, high tensile strength alone does not always relate to improved cracking resistance."
The author discusses various developments taken over the past 10 to 15 years in ITS testing to achieve more predictive results for top down cracking. However, differences in testing temperatures and loading rates may not, in reality, conform to ASTM D 6931 standards.
Blankenship presents data from various experiments that show a weak correlation between strength (at 25° C) and ALF cycles to failure. Various results of other tests also show that indirect tensile strength testing alone (at 25°C) can be misleading.
Instead, Blankenship advises that other cracking tests produce good correlations to field performance, and the types of tests and standards are provided within the paper. The author further explores taking a "balanced mix design" approach, or performance-based testing.
To explore the various testing methods for yourself, click here.