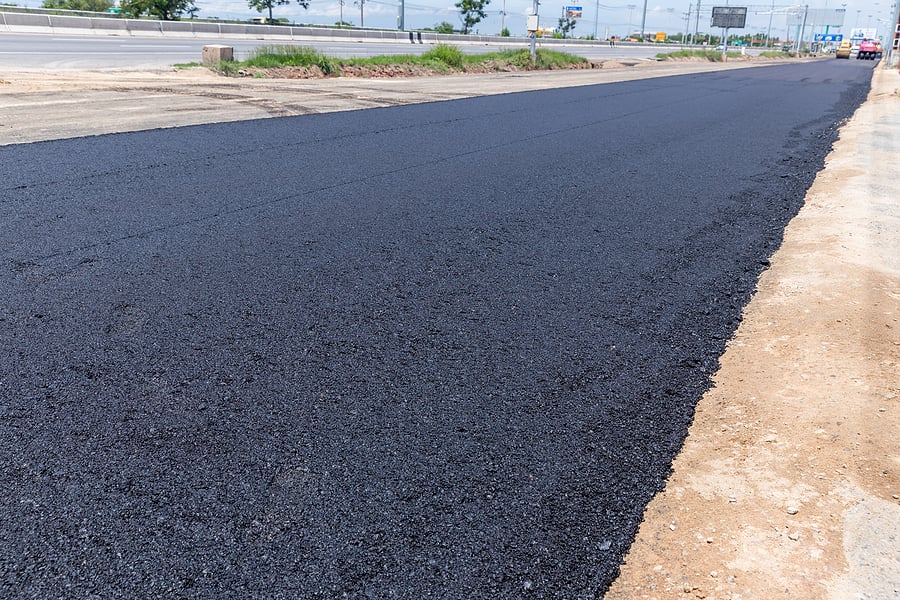 The National Center for Asphalt Technology (NCAT) recently published its Significant Findings and Current Research Focus for 2021, the Eighth Research Cycle of this renowned asphalt testing organization. After nearly a decade of our own research and independent third party testing of ACE XP Polymer Fibers™, Surface Tech is honored to be included in this prestigious experimental track in Alabama. A similar test — the MnRoads Test Track in Minneapolis — is testing the same ACE XP-reinforced asphalt pavement in a cold climate challenge.
These test tracks demonstrate how the asphalt industry constantly searches for new materials, new methods, and new ideas for making pavements stronger. There's a long list of materials under consideration — from recycled rubber and plastics, to reactive polymers and different tack products. New testing methods push the boundaries of what can be discovered, predicted, and improved upon. The amount and quality of research in the asphalt industry is expanding and highlights the need for new adopted solutions in todays environment.
What does it all add up to? Will any of the research findings, the new methods, or new materials, make the paving contractor's job easier? Will it help him deliver pavements that outperform expectations? Will new findings overcome the challenges of poor aggregate quality, poly-mod cost and availability, or supply chain issues?
In our pursuit of long life pavement, we focus on five main objectives:
Make an asphalt reinforcing product that would extend the life of pavements.

Make a product that will solve the crack problem.

Make a product that requires no change the mix design.

Make a product that strengthens the underlying structure of the mix.

Make a product that gives asphalt more resiliency — more bounce to the ounce of pressure.
At surface tech we are Asphaltists. Asphaltists believe in the doctrine of Long Life Pavement. We fiercely adhere to the fundamentals of sound design and engineering. We live, eat and breathe the challenges our customers face every day.
ACE XP Polymer Fiber™ is the smart choice for today's demanding pavement designs. Boasting high performance for both cracking and rutting, it also delivers a dramatically extended service life compared to regular pavements, creating a cost effective and high performing solution.
Our patented wax binder ensures a 100% delivery of the fibers into the HMA/WMA, creating a confident dosing solution for all QC-conscious plant personnel. Surface Tech's auto-dosing equipment offers precise infeed and provides daily data and an optional PE certification for any plant-type in the market. When it comes to sustainability ACE XP Polymer Fiber™ is also the only EPD certified product in its category.
How long has it been since you tried something new, something you never tried before, something that would make your asphalt mix different, longer-lasting, and out-perform the standard mix you always fall back on? If the answer is "too long," we invite you to join us in the relentless pursuit of long life pavement.
Contact us to talk solutions for your next project.