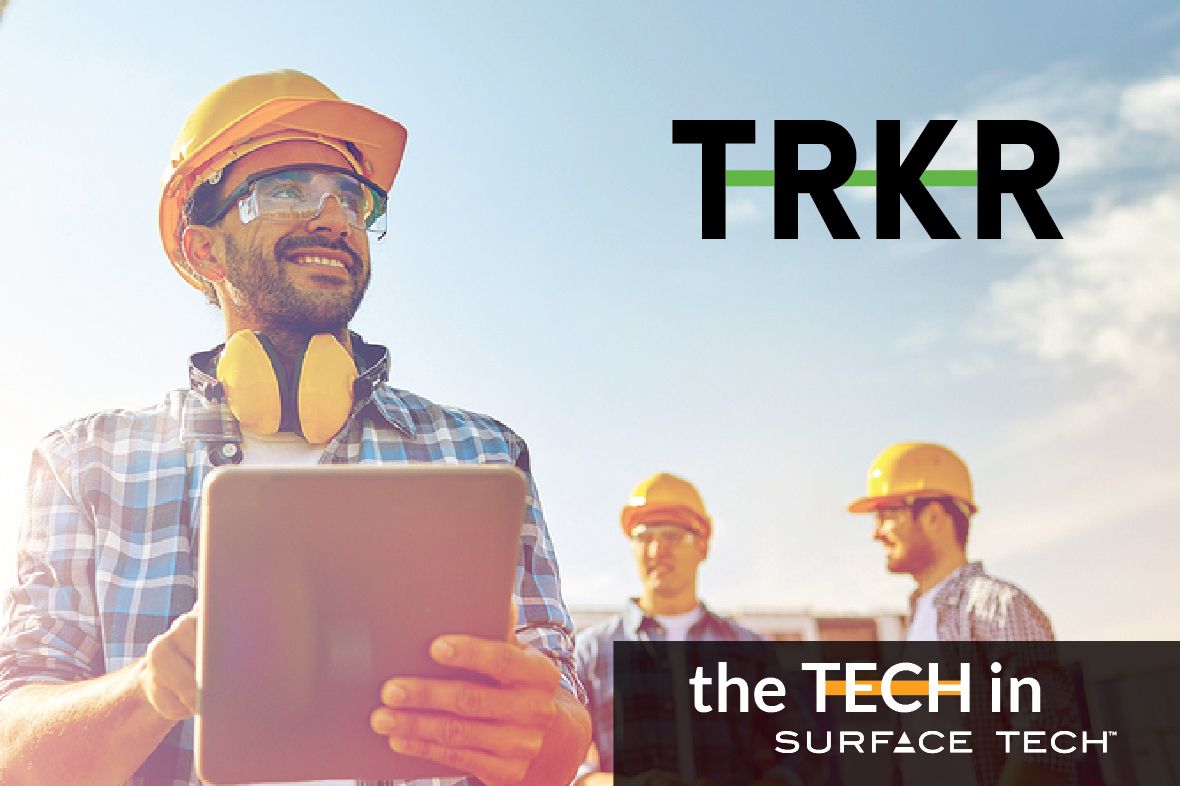 Surface Tech has applied its strength in innovation to create an e-tool that converts the fragmented ready-mix concrete buying process into one streamlined, user-friendly platform. Available for desktop with a mobile app feature, TRKR is a premier online ordering system designed specifically for the concrete industry. (The company reports TRKR for asphalt and aggregates is currently under development.)
Surface Tech designed TRKR based on real world experience for concrete contractors, logistics providers and ready-mix suppliers. It combines the best practices in supply and building with the particular needs of the concrete industry. The result is an elegant interface that simplifies common administrative tasks and improves onsite job safety and compliance.
For contractors, TRKR provides a direct link to RMX suppliers, allowing you to shop mix designs and customize the perfect concrete for your specific project. You can then schedule, pay and track the order from truck start to placement completion. Press Done and document all project data and media into one able repository.
As your order progresses, you'll receive comprehensive reports on a daily or project-basis that you can share with clients or subcontractors. Simply put, TRKR takes the guesswork out of ordering. Moreover, TRKR improves ordering efficiency and compliance by providing documentation and performance measures.
The TRKR mobile app provides drivers the ability to capture all exchanges from pickup, to delivery, to completion — all in real time. Built-in safety features provide the ability to capture photos, video, notes, forms and test data that import into the project portfolio, also in real time. Drivers especially appreciate the auto-routing feature and the Safety Check List at each point of delivery.
TRKR Mobile also offers an easy-to-use documentation management and compliance system that improves job site visibility, efficiency and safety and also reduces the risk of construction defects.
Customized and detailed reports can be created to suit specific needs, and TRKR can integrate with a project management or ERP platform, providing superior documentation as well as a means to mine data for analytical purposes. It eliminates the need to mail billing statements and invoices and also helps satisfy compliance requirements and accurately identify cost overruns.
Contractors and concrete producers alike can now automate ordering, scheduling and manage payments with ease through TRKR. Customers can pay with credit/debit cards up front, and even those who have RMX credit can pay using their normal invoicing routines. Add improved safety and job site performance, and you have a winning system for making your business run smoother.
Click here to learn more about TRKR, or to schedule a demo.