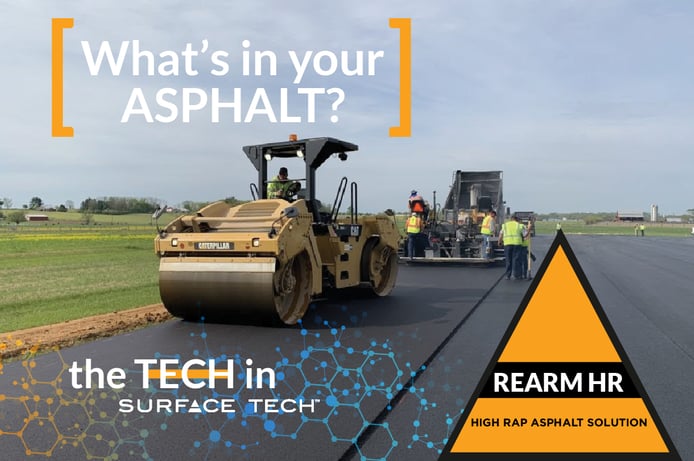 Virginia DOT has witnessed how the Balanced Mix Design (BMD) methodology can lead to better paving solutions in the laboratory, and now the agency is taking it to the streets with a new field-testing initiative. At the end of August, Colony Construction paved two sections of Route 903 in Mecklenburg County, VA (Richmond District) using VDOT's new BMD approach for asphalt pavement design.
REARM HR, (formerly known as SMART RAP) Surface Tech's new sustainable technology, was chosen to be evaluated alongside a control pavement. The technology has proven effective on VDOT's required cracking and rutting performance under the BMD Initiative, while also increasing the use of recycled asphalt pavement (RAP) from 15% to 35%.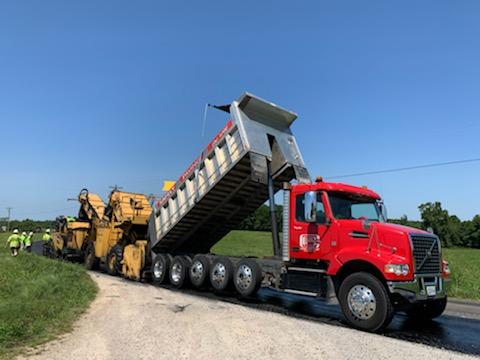 Two challenges were overcome with this mix design. First, the location of Colony Construction's Plant — 50+ miles from the worksite — posed a compaction and temperature concern. Second, the available RAP or millings, sourced mostly from county road rehabilitation where the average roadway is repaved almost half as often as other VDOT roadways, left the resulting RAP binder considerably oxidized and hard.
Colony Construction's RAP pile graded out at PG 110 (10), which made it mandatory to soften this RAP binder before it could be used in BMD, especially since the test called for adding more than 15% RAP to the mixture. A 35% RAP content was not envisioned when the project started in lab testing.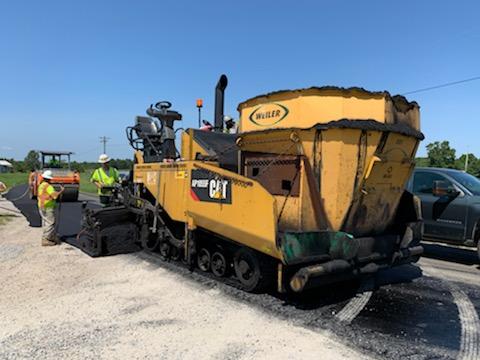 A 1,400-ton section of Route 903 utilized a single dose (4.2 oz. / Plant Mix Ton) of Surface Tech's 38mm para-aramid polymer fiber product along with TUFFTREK 4007 (3.4% of total asphalt content) by Georgia Pacific Chemical, an engineered bio-oil. The REARM HR additives were mixed with the PG 58-28 Binder, in a 6.0% Asphalt Content with a 35% RAP mix.
The mix was produced in Colony Construction's plant in Burkeville, VA, which is approximately an hour away from the paving location just north of the North Carolina border. Consequently, a warm mix additive was also used to ensure proper compaction after the long haul and cooler installation temperatures.
At the end of the second day, a 200-ton section was laid using a double dose (8.4 oz./ Plant Mix Ton) of Surface Tech's para-aramid polymer fibers while holding steady the TUFFTREK 4007, the RAP percentage and the binder type and quantity at the previous dosage amounts.
TUFFTREK 4007 softened the virgin binder in the oxidized RAP, while the para-aramid polymer fibers provided reinforcement to improve both rutting and cracking resistance in the final mixture. Surface Tech supplied a new dosing pump to ensure accurate dosing of the TUFFTREK bio-oil, and the company also utilized its own MD3 dosing machine to feed the para-aramid polymer fibers into the mix. The project was completed in two days at a production speed between 150 to 175 tph.
"We were able to provide a better performing asphalt and increase the use of RAP at the same time because of our technology," said Joe Dennis, Surface Tech's Vice President and Chief Technology Officer for Asphalt.
Early IDEAL CT testing at the plant revealed a 25% to 40% increase in the CT INDEX over the control pavement for the single dose and a 50% increase for the double dose.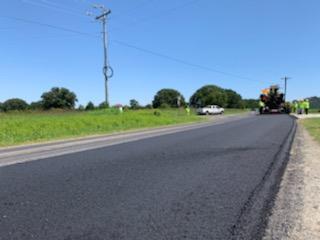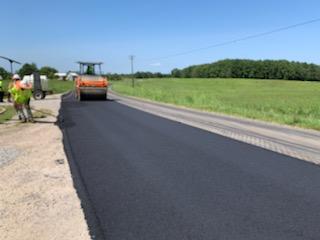 "It was great to see RAP used as part of the BMD initiative," said Travis Cable from Colony Construction. "Of course, the REARM HR technology allowed this important resource to be utilized in a much bigger way while not sacrificing performance — truly amazing.".
"Virginia DOT was pleased to see a high RAP mix, and especially to see it work so beautifully," said Dennis.
The agency is now interested in putting Surface Tech's new ARMI™ product to work. ARMI™ is the company's revolutionary reflective crack relief interlayer solution that vastly improves crack resistance. A pilot project is planned for the spring of 2021.