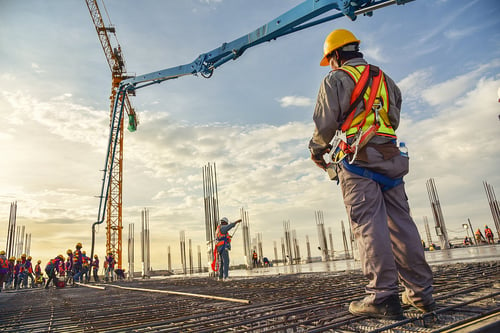 The invention of Portland cement 175 years ago heralded a new era in construction worldwide, and today it is the most widely used building material. Architects and general contractors appreciate its versatility, durability and economic value, and for its sourcing of local materials in production. That's the good news about Portland cement.
The bad news: Portland cement consumes vast quantities of energy and releases CO2 in the process. And since it's produced in such gargantuan quantities, the construction industry faces increasing pressure to find alternative supplementary cementitious materials to replace Portland cement in concrete.
Portland cement concrete already incorporates a wide range of supplementary cementitious materials, including fly ash from coal combustion, and silica. However, these materials do not address all of the shortcomings of Portland cement in certain applications and environments. For instance, Portland cement concrete can degrade rapidly in environments with high acidity or high sulfate concentrations.
In addition to replacing Portland cement, alternative supplementary cementitious materials also hold the promise of increasing the strength of concrete, requiring less water in the mix, improving workability and producing a concrete that's less brittle. So naturally, the search for alternative supplementary cementitious materials to replace Portland cement has picked up speed over the past decade.
Surface Tech has been at the forefront of alternative binder technology since 2016. As Juno enters its final phases of testing and refinement, we are seeing spectacular potential for this product as an alternative supplementary cementitious material that will easily conform to ASTM standards and mitigate many of the problems inherent with traditional alternative supplementary cementitious materials.
To learn more about Juno XP and how it can reduce cost and increase strength of traditional concrete in your next project, contact us.